'The Bachelor's' Arie Luyendyk Jr.: Becca Kufrin breakup scene 'was completely edited'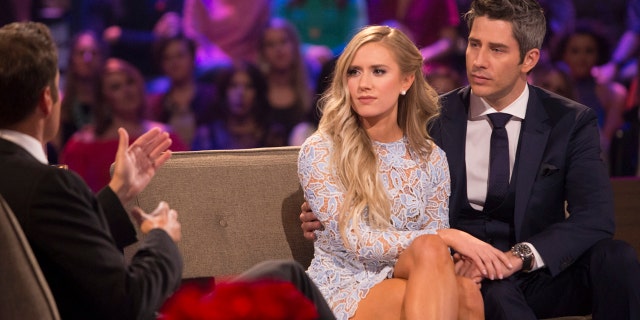 NEWYou can now listen to Fox News articles!
After ending his engagement to contestant Becca Kufrin on national television, "Bachelor" star Arie Luyendyk Jr. is speaking out about the infamous TV breakup — and he's not happy with how it played out.
"It was completely edited," the 36-year-old reality star said in an interview published on Sunday by GQ, adding that he feels "100 percent" betrayed.
"I was told to stay on that couch," explained Luyendyk. "I tried to leave, and then production was like, 'You need to go back inside. She's finally calming down. I feel like you owe it to her to have this conversation.' So then I went back in the house."
In March, the racecar driver made headlines after ending his engagement with Kufrin on the Season 22 finale of the reality series in hopes to win his now fiancée Lauren Burnham back.
As for if he has any regrets?
"The fact is, I'm really happy with Lauren. So for me, it was all worth it," admitted Luyendyk, who is set to the knot with Burnham in Hawaii next January.
Luyendyk has been standing by Burnham's side, even cutting his GQ interview short after the 26-year-old was apparently upset by some of the questions.
"I don't know how the conversation went on your end but Lauren is really upset," Luyendyk texted journalist, Rebecca Nelson, who had spent two days eating and house hunting with Luyendyk in his hometown of Scottsdale.
He continued: "I agreed to do this because I believed it would be positive and shed light on who I am [and] in no way did I want to make Lauren upset. I think our interview is done."
According to Nelson, just before she received Luyendyk's message, she was at his condo interviewing Burnham by herself and the two had a "difficult conversation" following a question about Arie's ex, Becca Kufrin's comments on the season finale.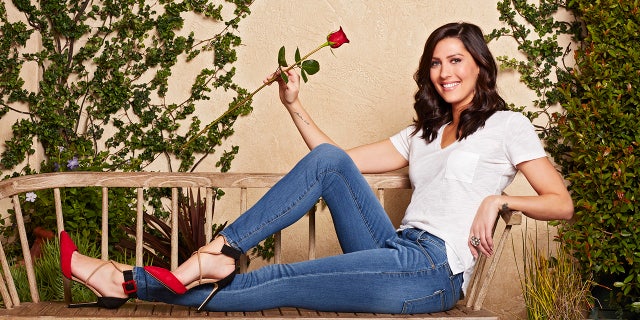 Kufrin made a remark along the lines that she "would challenge him a lot more" than Lauren and that she would "really want an equal partnership."
"It makes me feel a little upset that people don't think that I would be an equal partner with Arie," Burnham said after hearing the comment for the first time. (She and Luyendyk did not watch the season finale.)
"I'm a very strong independent woman," added Burnham. "Just because I had a little bit of a breakdown on the show, because I wasn't great in that environment, doesn't mean I'm not a strong person."
Along with ending the interview early, Luyendyk sent a text message saying that he felt like the conversation was a "tabloid interview" and he also cancelled a scheduled photo shoot.