'The Addams Family' animated film announces its voice cast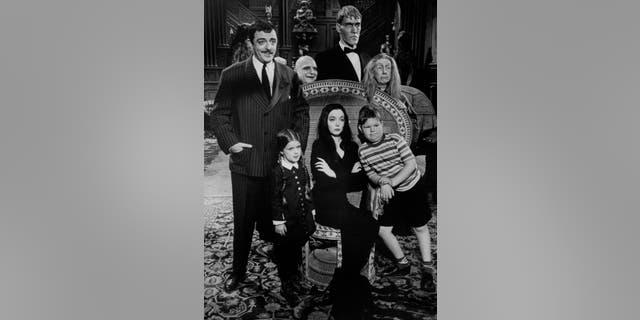 America's spookiest family is making a comeback in the only medium that can contain them, animation. The cast of MGM's upcoming "The Addams Family" film.
It was previously announced that Oscar Isaac will play the family patriarch, Gomez Addams. Charlize Theron will play his dutiful wife, Morticia Addams. Rounding out the cast will be Chloe Grace Mortez as their macabre teenage daughter Wednesday and "Stranger Things" star Finn Wolfhard will play her brother Pugsley Addams, according to Entertainment Weekly.
Other stars include Bette Midler as Grandmama and Nick Kroll as Uncle Fester. Allison Janney will reportedly voice the villain described as a nefarious reality TV makeover queen named Margaux Needler, who will be bent on cleaning up the creepy and kooky family.
The film will be directed by "Sausage Party" helmers Conrad Vernon and Greg Tiernan. While an animated "Addams Family" movie allows the family to be completely free for their wacky graveyard antics, younger fans may be surprised to learn that the franchise got its start in animation.
As Deadline notes, the film will be based on Charles Addams' classic New Yorker cartoon series, which has been adapted since its 1938 debut as a black-and-white TV series on ABC during the 1960s as well as Hanna-Barbera cartoons in the 70s. Not to mention the films and broadway show.
"Greg and I have always been a fan of the Addams Family in past versions, so when we set out to make this movie, we were excited to do something new," Vernon said in a statement. "With that in mind, I drew from the brilliantly original Charles Addams New Yorker cartoons for the look of the film and decided to tell the story of how Gomez and Morticia meet, find their house and start their family. This unique approach is what drew me in to direct the film. The reimagining also extends to the stellar cast we've put together who will each bring their own spin to our film that will appeal to longtime fans of the Addams and introduce them to a new generation."
The film hits theaters Oct. 11, 2019.