The 14 Biggest Celebrity Meltdowns of 2010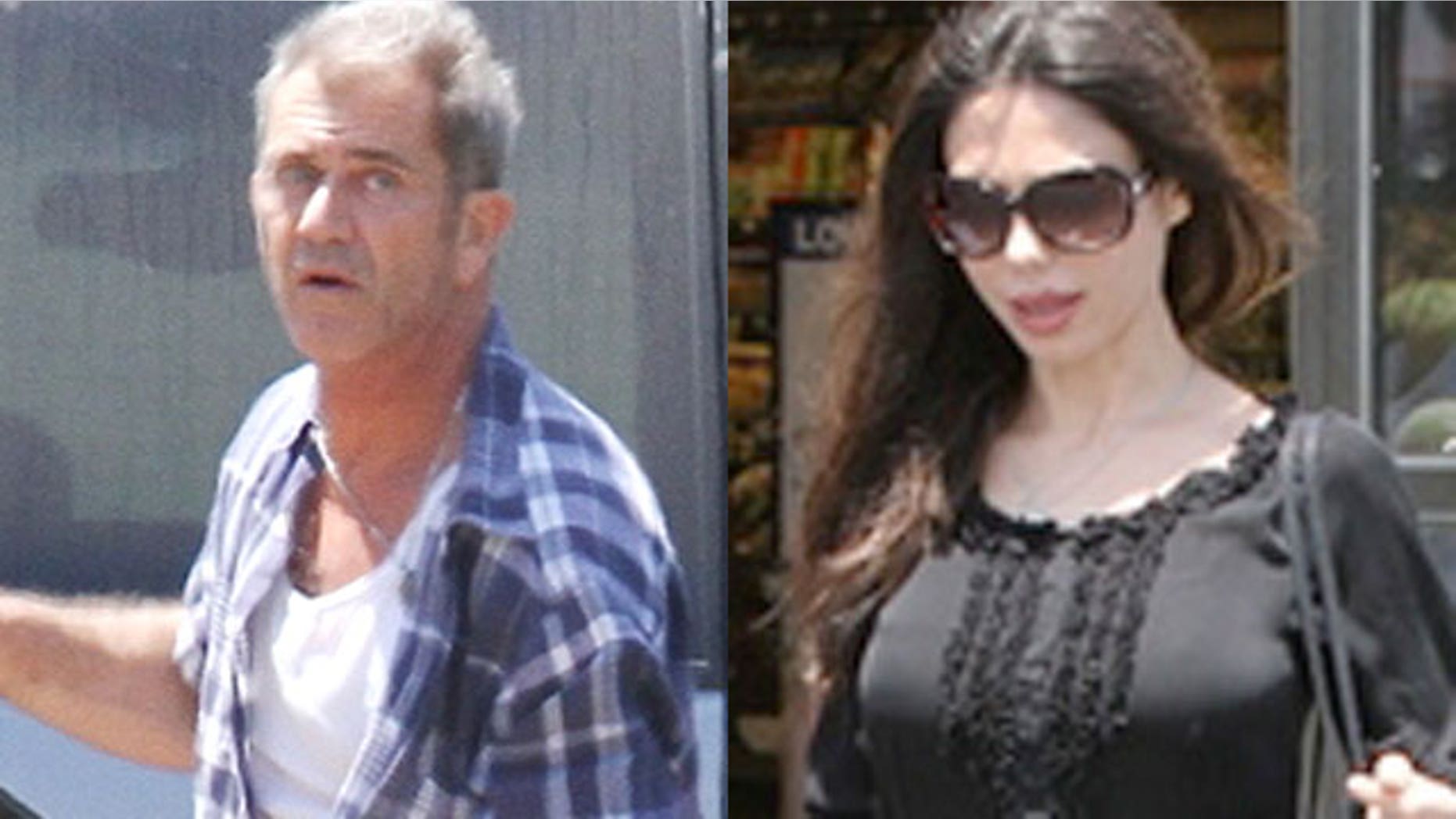 Illegal guns, addiction, domestic violence, drunken disorderly conduct, fake divorces, breaking into banks, bringing guns to a locker room, oh ... and grabbing a guy's crotch.
Sadly, these aren't crazy Hollywood storylines – these are examples of the really naughty and often perverse behaviors celebrities exhibited in 2010 that scored them a spot on Pop Tarts 4th Annual Top Celebrity Meltdowns List.
Congratulations, stars.
And according to human behavior expert Patrick Wanis, celebs are getting sillier by the season.
"Society continues to be obsessed with worshipping and idolizing celebrities while many of them continue to expose themselves as the worst role models possible, engaging in the worst possible behavior and revealing that fame, fortune and power don't guarantee you happiness but guarantee misery, pain and suffering if you are not grounded and if you have repressed or unresolved issues," he said.
Yikes!
Without further adieu, let's take a look at the bigwigs who hit rock bottom the hardest.
14. Wesley Snipes. The words tax and Snipes have never been well-associated, but it seems it all finally caught up with the Hollywood star. In early December the high-profile actor, who earned a reported $13 million for the "Blade: Trinity" sequel, began serving a three-year sentence at a federal prison in Pennsylvania for failure to file income tax returns.
13. Sean Penn. The Academy Award winning actor isn't exactly known as for his demure temperament, but it seems some just never learn their lesson. In May this year, Penn was sentenced to 36 hours of anger management and three years probation following a savage altercation with a paparazzo that took place in Brentwood, Calif. some seven months prior to his court appearance. Penn became so enraged that he allegedly kicked the photog repeatedly, physically harming him and his camera. 
12. Larry King. The legendary CNN anchor filed for divorce from his seventh wife, Shawn Southwick, in April this year amid explosive allegations he bedded her younger sister and showered her with lavish gifts worth over one million dollars, while Shawn too has been embroiled in claims she had a toy boy (the baseball coach to their young sons) on the side. The couple has since called off divorce proceedings in an attempt to salvage their 13-year marriage as King retires from his CNN gig.
11. Francisco "K-Rod" Rodriguez. The disgraced New York Mets closer pleaded guilty to attempted assault and two counts of disorderly conduct following an incident in which he allegedly punched his girlfriend's father in the team's clubhouse. Not a good way to impress possible future in-laws.
10. Lil Wayne. Lil Wayne, who had the best-selling album of 2008 and won a best rap album Grammy with "Tha Carter III," served an eight-month prison sentence this year after pleading guilty to attempted weapon possession and admitting he'd had a loaded, semiautomatic .40 caliber gun on his bus after a Manhattan concert./
9. Washington Wizards Gilbert Arenas and Javari's Crittenden. They were suspended from the NBA without pay, and became the subject of police investigation after it emerged that NBA all-star Gilbert Arenas and his Washing ton Wizards teammate Javaris Crittenton drew guns on each other in the team's locker room during a Christmas Eve dispute over a gambling debt.
8. Rip Torn. The 79-year-old Emmy-winning actor played chief of the agency that monitors aliens on earth in "Men in Black," but in real-life his behavior has been as bizarre as any outer space creature's. In January, Rip Torn was arrested for breaking into a bank near his Connecticut home while carrying a loaded firearm. He was allegedly so intoxicated he thought it was his home.
7. Paris Hilton. A stint in the slammer in 2007 for violating her DUI probation terms did not set this perennial party princess on the straight and narrow. Hilton was busted with cocaine in her Chanel purse at the Wynn Hotel in Vegas in August. She said the $1,300 in the purse was hers, but the purse wasn't, and neither was the illegal substance. Right. Hilton ended up pleading guilty to two misdemeanor charges, and now must complete a drug abuse program, pay a $2,000 fine and serve 200 hours of community service. The worst part is the owner of the Wynn banned her from his properties. That's got to hurt.
6. Heidi Montag & Spencer Pratt. Fame hungry "Hills" star Heidi Montag filed for divorce in July after a dramatic split from husband Spencer Pratt which included tales of a sex tape being sold to Vivid Entertainment. Then in September the petition was withdrawn. In November Pratt confessed that the "divorce" was staged in an effort to boost Montag's ailing career. But aside from little PR plot, this year the sad duo also announced their intention to file for bankruptcy having racked up millions in debt, and in a desperate attempt for attention Ms. Montag even underwent a dozen plastic surgeries to totally alter her appearance. Oh, she also called cops the on her mom who turned up at her home "unannounced." Why? Montag was peeved mama criticized her new nipped and tucked exterior on national television. How could she!
5. Andy Dick. While still on probation from that infamous 2008 incident in which he pulled down a teen girl's top, comedian Andy Dick found himself accessorized with police handcuffs yet again after being arrested on two counts of felony sexual abuse after an appearance at the Funny Bone Comedy Club in January. Police stated that Dick groped two victims' genital areas, and according to TMZ he reportedly attacked a third person who did not file charges.
4.      Jesse James. Just days after (now former) wife Sandra Bullock won the Academy Award and gushed over her husband's unparalleled support, it was revealed to the world that "Monster Garage" sensation Jesse James had been engaging in a lengthy extramarital affair with stripper Michelle "Bombshell" McGee. Several others soon came forward to proclaim mistress status, too.
3. Lindsay Lohan. The former "Disney" darling has managed to make this list three times out of the last four years, and it seems her self-destructive behavior has prevented anybody from being able to really help her. After violating the terms of her 2007 DUI probation, Lohan found herself behind bars over the summer followed by court-enforced rehab. But within weeks of release, she tested positive for cocaine and is now tucked away in Betty Ford until early in the new year with a shattered career and rumors of heavy debt.
2. Charlie Sheen. The "Two-And-A-Half-Men" star pleaded guilty to abusing his wife Brooke Mueller on Christmas day last year and was lucky to escape with a sentence of just 30 days rehab, but more of his wayward ways were still to come in October. Police were called to a New York hotel following a 911 call from security stating that chairs and tables were found in disarray around Sheen's room. He was reportedly found naked and intoxicated inside the trashed room, where he had reportedly been doing cocaine with a prostitute.
1. Mel Gibson. Earlier this year, numerous taped telephone conversations featuring Gibson embarking on racist, sexist and profanity-laced rants were "leaked" online amid a bitter custody battle between the A-list actor and his former flame, in which Gibson threatened to burn down Oksana Grigorieva's house. Adding more drama to the mix, police are also investigating claims that Russian native Grigorieva attempted to extort money from Gibson to keep quiet.