Thalia & Javier Bardem to be Honored with Star in Hollywood Walk of Fame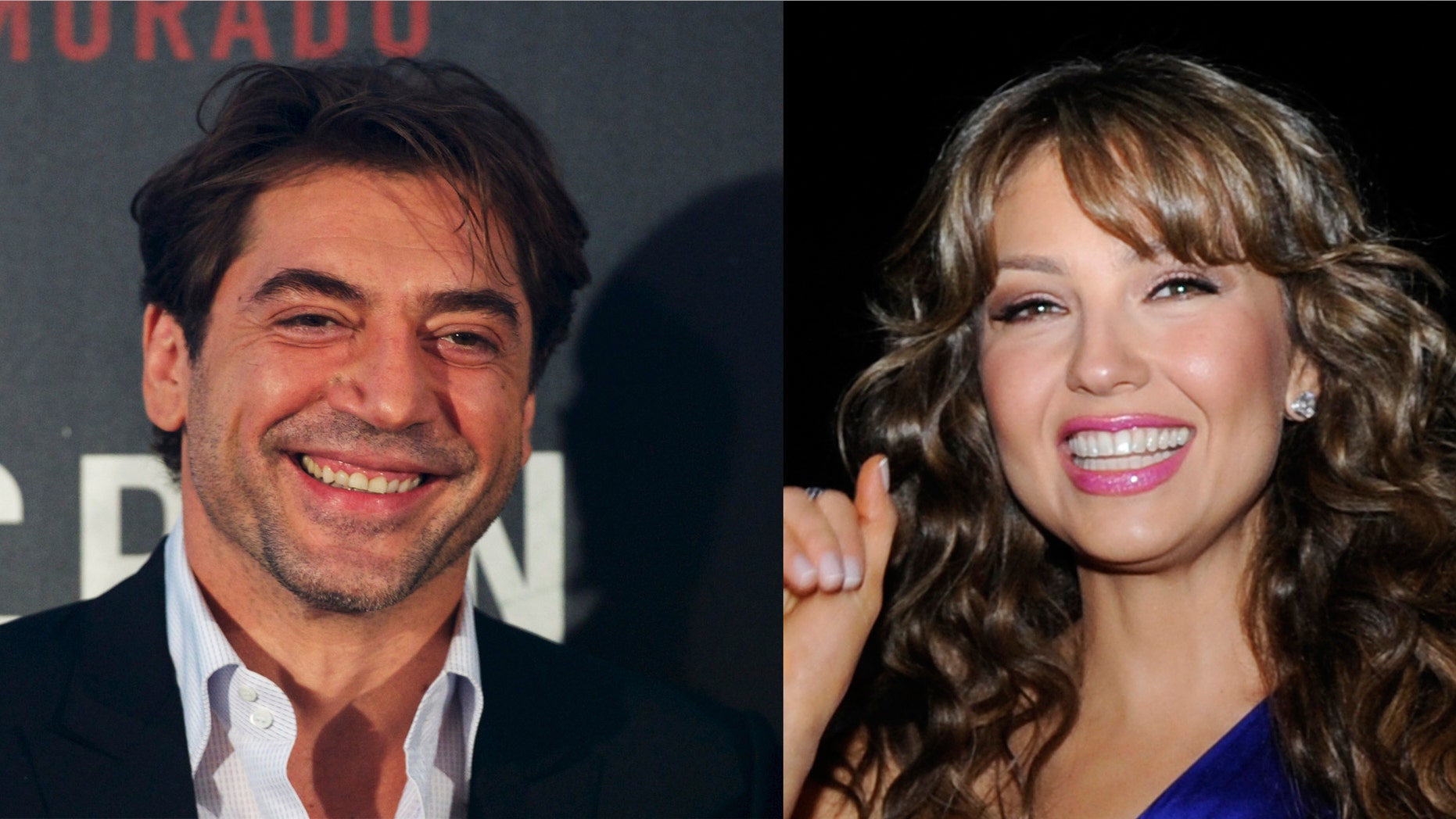 Superstars Thalía and Javier Bardem are certainly leaving their mark in Hollywood — forever.
The Hollywood Chamber of Commerce announced on Monday that both the Mexican singer and actress Thalía and the Academy Award winning actor  Bardem will be immortalized in Hollywood's Walk of Fame bringing "everlasting memories of their star power, talent, and popularity to the millions who visit Hollywood each year."
In a statement on its website, the Chamber said both Thalía and Bardem "will shine even more light on the entertainment capital of the world."
The ceremony is set to take place sometime in 2013. Thalía will be honored in the recording category, while Bardem in the Motion Pictures category.
Other celebrities receiving a star include Viola Davis, Usher, Ellen Degeneres, The Backstreet Boys and New Kids on the Block.
Like Thalía and Bardem, Colombian singer and philanthropist Shakira was recently honored with a star as well as Bardem's wife, Penélope Cruz.
Shakira, became the first Colombian to receive the five-pointed terrazzo and brass star on the Walk of Fame and the 2,454th celebrity recognized overall. She dedicated the honor to all of her fans and supporters and the Hispanic community in the United States in particular.
"I want to share this with you because of that unbreakable spirit that we Latinos have, that spirit to overcome all our difficulties with a smile. This star is for you. I think we all come into the world with a star, with a talent and a gift and then our dreams are born," she said.
Legendary Spanish actress Penélope Cruz unveiled her star on the Hollywood Walk of Fame last year.
According to The Hollywood Chamber of Commerce, the honorees were selected out of hundreds of nominations sent in to the committee.