'Teen Mom' Farrah Abraham's new body, face top $20G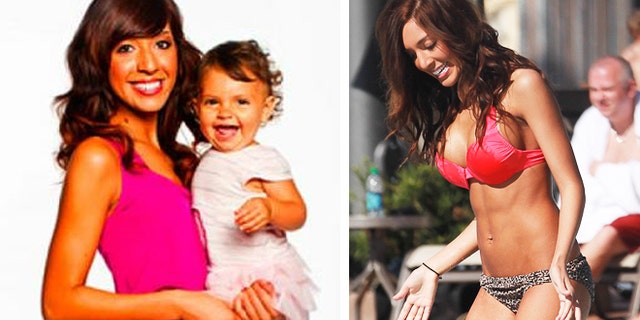 Being a teen mother on MTV apparently pays pretty well.
'Teen Mom' star Farrah Abraham showed off her new face (smaller nose, bigger chin) in the new year at Disney World to go with the new breasts she got in October.
The facial reconstruction set her back a reported $16,000, more than three times the $5,000 her new C-cups reportedly set her back.
PHOTOS: Abraham flaunts new body at pool.
Abraham has taken some heat for her new look from fellow "Teen Mom" star Janelle Evans.
"Only 21 years old and went under 3 plastic surgeries already? That's insane if you ask me!" Evans wrote on a social media account
Evans must have forgotten she herself had her own breast augmentation surgery, but Abraham didn't.
"There are lots of teen mothers on MTV who are very not intelligent," Abraham told RumorFix.com. "And I'm one who really works hard, who really educated myself and really cares about people."
Abraham has written two books, both of which reached the New York Times best seller list, and is reportedly in negotiations with MTV for yet another series. Before "Teen Moms," Abraham starred on "16 and Pregnant."