Teen comic burns Nick Cannon on 'America's Got Talent'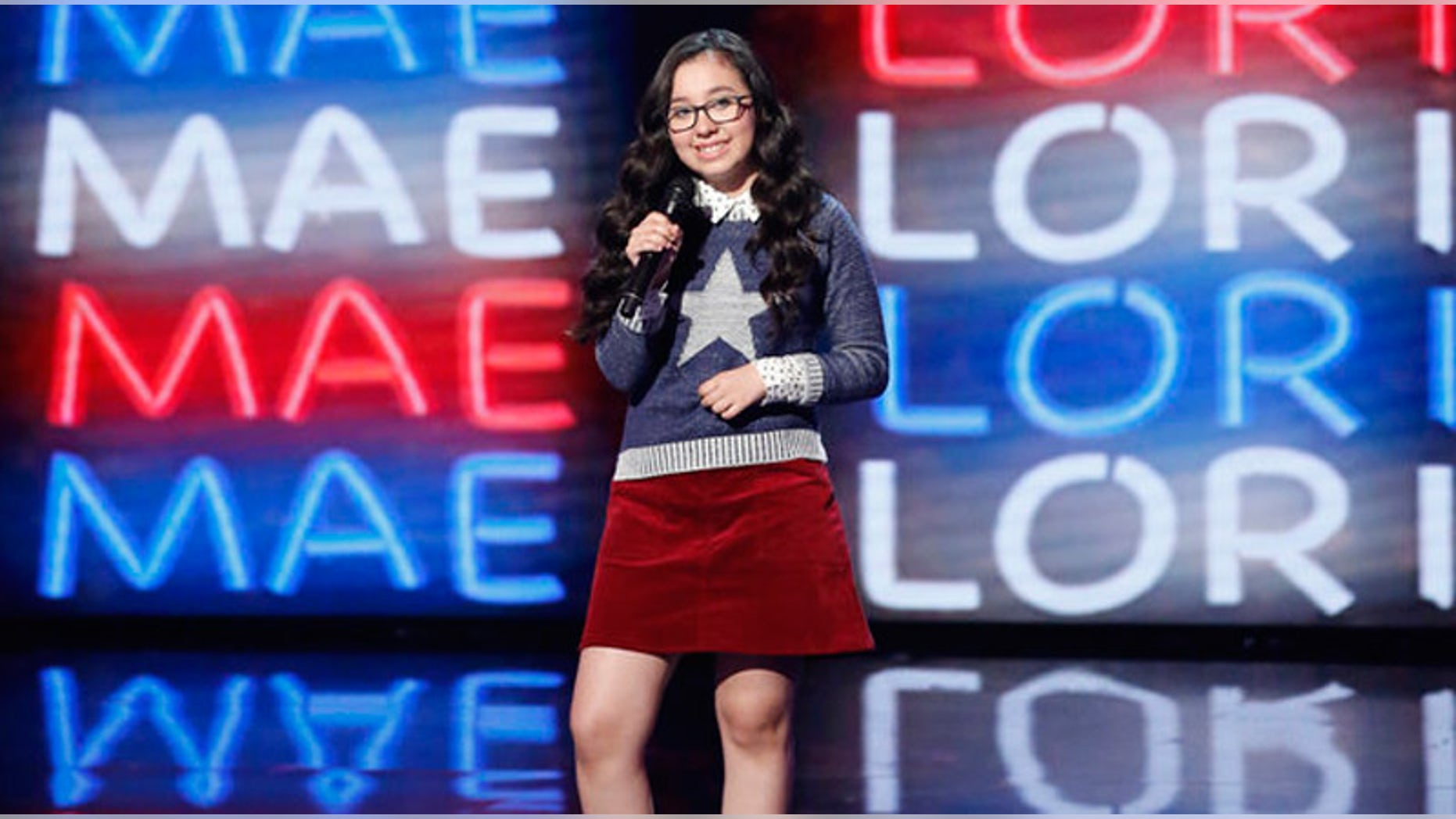 Nick Cannon just got roasted!
The "America's Got Talent" host was the butt of Tuesday night's meanest zinger from tween comic Lori Mae Hernandez, who mocked his recent split from R&B diva Mariah Carey.
"I just outgrew Barbie (dolls), like Mariah did Nick," she cracked as the live studio audience erupted in cheers and laughter.
The Southern California middle-schooler quickly embraced Cannon as he returned to the stage moments later, and kept both arms wrapped tightly around him as she received feedback from the judges.
Simon Cowell said it was her "best performance yet" and praised Hernandez for being "edgy and fearless."
"Every time I see you, you get better," Heidi Klum added — "and so do your jokes!"
Hernandez began exploring comedy to make her father laugh after he was diagnosed with Bells Palsy a few years ago.
She advanced through the competition largely by making fun of Donald Trump.
But last night, the young semi-finalist took aim at other celebrities, the Olympics and even the "America's Got Talent" judges.
After likening "The Voice" coach Miley Cyrus to "Barbie gone bad," Hernandez said her days of playing with the iconic doll were over "like 'American Idol', the Spice Girls and Howie (Mandel's) hair."
Following the performance, Hernandez said part of her routine were initially much "softer."
"I made them meaner," she told Fox411.
Hernandez was one of 11 acts performing Tuesday night for a spot in the September 13 finale.
Only five acts will advance, based on America's vote.
She faces from steep competition from fan favorites Grace VanderWaal (singer), football star John Dorenbos (magician), Tape Face (silent comedian) and Laura Bretan (opera singer).
If things don't work out, Hernandez may try to audition again next season with a different talent.
"I am a pretty mean hula hooper," she says.