Taylor Swift reportedly thinks boyfriend Joe Alwyn is 'the one'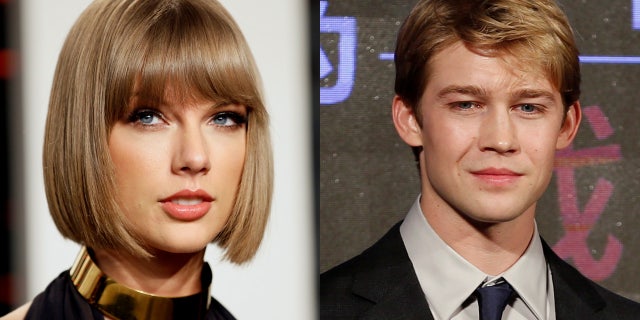 Taylor Swift may be ready to settle down with her British boyfriend, Joe Alwyn.
According to a source who spoke to Us Weekly, Swift's relationship with Alywn has become serious. "Taylor really believes Joe is the one for her," said the source in the new issue of the magazine. "She wants to get engaged to him. She just doesn't feel as though she has to impress anyone at this point."
Swift, who is known for her highly-publicized romances, has shown that her relationship with Alwyn is much different than those from the past because the star has worked hard to keep their romance private.
"This is the first time she's kept the guy private," the source explained. "She really likes Joe. She wants to keep her personal life separate from her work life." The insider then added that Alywn is "happy being out of the spotlight."
The "Bad Blood" singer is notorious for dating A-list Hollywood men from Jake Gyllenhaal to John Mayer.
One of Swift's longest relationships and most controversial breakups was with Scottish DJ, Calvin Harris. The couple began dating in the spring of 2015 and their relationship was well documented on social media. But their whimiscal romance which featured beach get-aways and romantic trinkets, such as the gold locket Harris gave Swift on their one year anniversary, ended after 15 months.
Immediately following their split, Swift made headlines for her impromptu fling with British actor, Tom Hiddleston. But their romance, which featured Hiddleston's highly publicized "I love T.Swift" T-shirt, was short-lived, only lasting three months.
Alwyn is the singer's first serious relationship since breaking up with Hiddleston in 2016, and though it is still unclear when Swift and the actor officially started dating, it was reported that two crossed paths for the first time while at the 2016 Met Gala when Swift was still dating Harris.