Taboo From Black Eyed Peas Preparing To Release Record In Spanish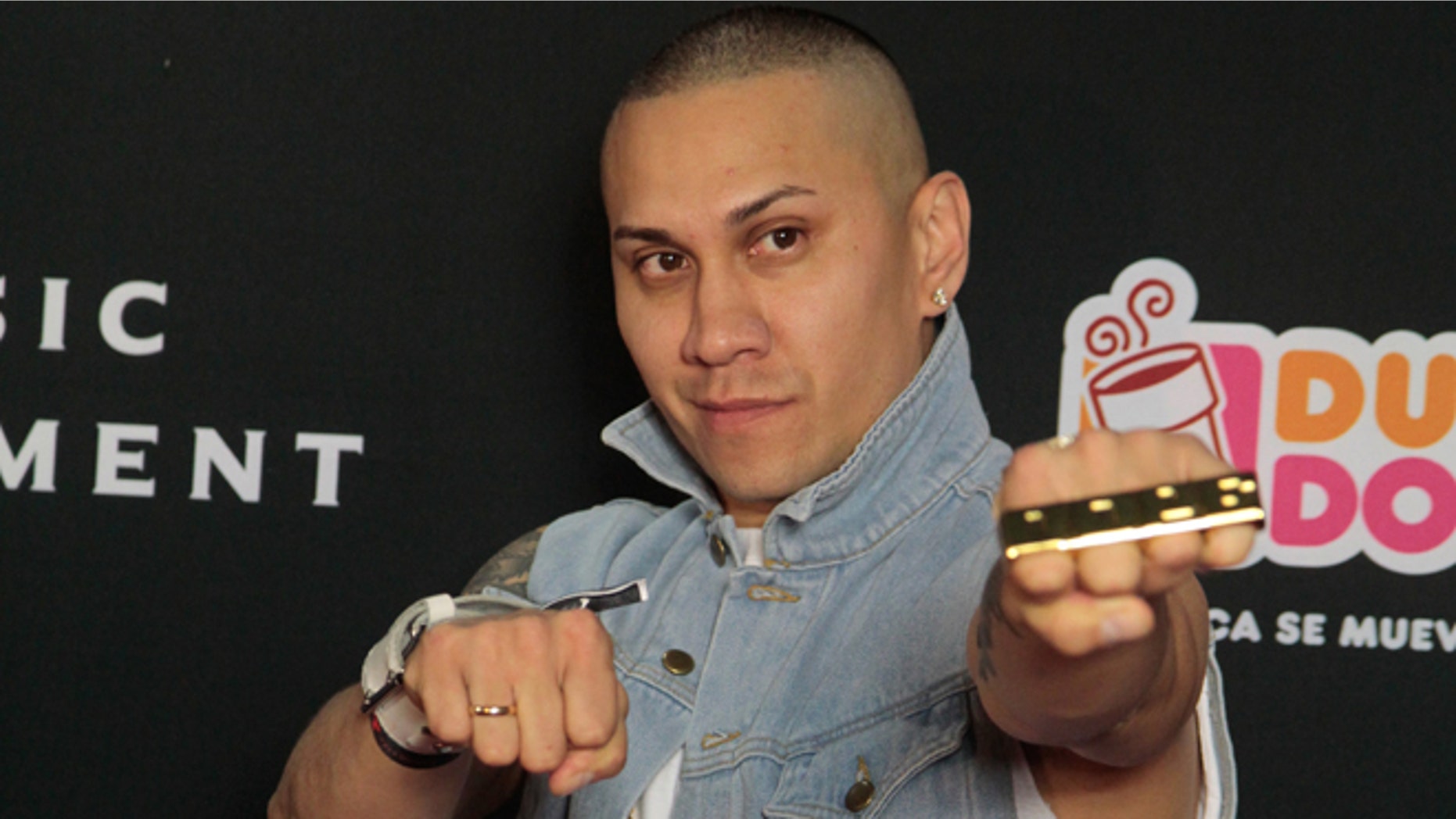 MEXICO – Taboo from Black Eyed Peas, who people often think is of Asian heritage, is very proud of his Latin roots. And he hopes to show his pride with a new solo album that took off from his song, "Zumbao," which was inspired by the World Cup.
The song, which he composed with Paulina Aguirre and which mentions Latin American television personalities like Don Francisco and El Chavo del Ocho, has been viewed more than 600,000 times on YouTube since it was posted in early June.
Taboo, whose given name is Jaime Luis Gómez, says the video is a depiction of his life while growing up Latino in California.
"That's why I included in the lyrics people or idols who inspired me as a kid," he told the Associated Press in a recent telephone interview conducted entirely in Spanish, "like El Chavo del Ocho, Marco Antonio Solís, Juan Gabriel, and also 'Los Pitufos,'" which is what the Smurfs are called in Latin America. "Because before they were the Smurfs, to me they were los Pitufos."
About the Brasilian rhythms in "Zumbao" and the capoeira scenes in its video, he explained, "I wanted to do something for the World Cup."
Other artists mentioned in the song include Café Tacuba and Paulina Rubio, who he collaborated with on the song, "Hoy Me Toca a Mí" ("Today It's My Turn").
"Paulina Rubio is my friend. She inspires me as a friend, as a sister, as a Mexican," Taboo said.
"Zumbao" also can be downloaded on iTunes now, and other singles will follow soon. Taboo has 14 songs in Spanish that are ready to be released.
About his new record, he said, "It's so that the world knows that I'm also inspired by groups like Café Tacuba, Calle 13 and even people like Don Francisco… He's a television idol and when I was growing up, TV was my connection to Latins outside the United States."
Taboo said that he wasn't scared of launching a solo career.
"Will.i.am is always launching solo projects; Fergie did a solo record; Apl.de.ap did a solo record in the Philippines and is launching solo projects. So why shouldn't the Mexican be able to do something as a solo artist?"
This story was translated from The Associated Press.
Follow us on twitter.com/foxnewslatino
Like us at facebook.com/foxnewslatino