T.J. Miller's Comedy Central show canceled amid sexual assault allegations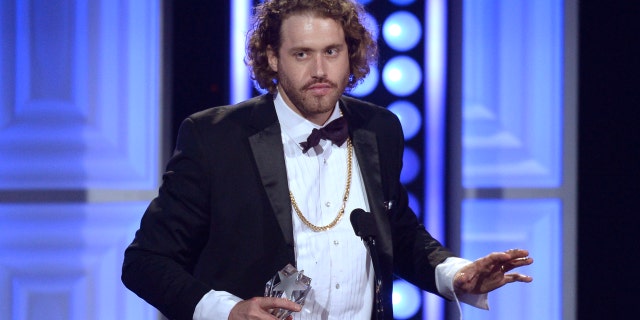 NEWYou can now listen to Fox News articles!
Comedy Central announced Tuesday it was canceling T.J. Miller's "The Gorburger Show" following sexual assault allegations made against the comedian.
The network immediately canceled the show about an alien puppet following the exposé published by The Daily Beast Tuesday, Variety reported.
Miller previously called "The Gorburger Show" his "passion project."
COMEDIAN T.J. MILLER DENIES ACCUSATIONS OF SEXUAL ASSAULT, PUNCHING FEMALE COLLEGE CLASSMATE
An anonymous woman came forward and told The Daily Beast that she and Miller, 36, had a consensual relationship in college but recalled distinct moments of unwanted and violent encounters with the comedian. The accuser described the graphic details of the alleged assaults to The Daily Beast, including a time when Miller reportedly choked her and punched her.
"We started to fool around, and very early in that, he put his hands around my throat and closed them, and I couldn't breathe," the accuser told the Daily Beast. "I was genuinely terrified and completely surprised."
HBO responded to the allegations stating: "There were no reports of sexual misconduct during T.J. Miller's time working at HBO," The Wrap reported.
Miller was a former cast member on HBO's hit series "Silicon Valley." The comedian left the show at the end of season five.
IAN MCKELLEN SAYS ACTRESSES OFFERED SEX WITH DIRECTORS FOR ROLES
Miller and his wife Kate Gorney vehemently denied the allegations stating the victim "began again to circulate rumors online once (my and Kate's) relationship became public. Sadly she is now using the current climate to bandwagon and launch these false accusations again," the couple wrote. "It is unfortunate that she is choosing this route as it undermines the important movement to make women feel safe coming forward about legitimate claims against real known predators."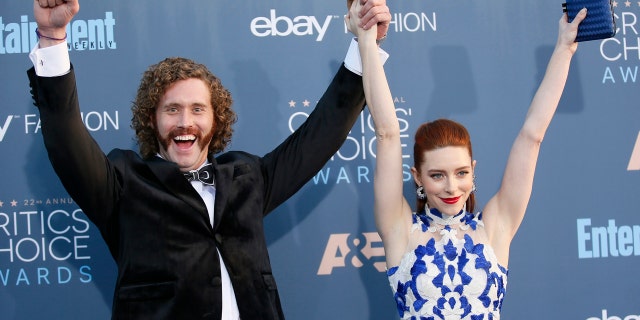 Miller joined the long list of famous men who have been accused of sexual misconduct recently. A number of women, including well-known actresses, have come forward to detail the sexual misconduct they have experienced while working in Hollywood. The dominoes started to fall after the bombshell reports detailing allegations against disgraced producer Harvey Weinstein.
Fox News' Morgan M. Evans contributed to this report.