Sylvester Stallone's daughters reveal what it was like growing up with their famous dad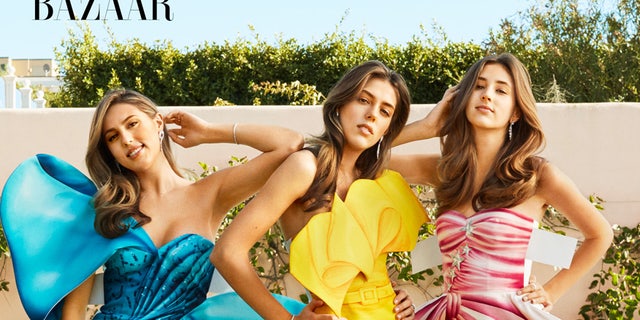 NEWYou can now listen to Fox News articles!
Scarlet, Sistine and Sophia Stallone — the daughters of actor Sylvester Stallone — guest-edited the May 2017 issue of harper by Harper's BAZAAR and shared what it is really like to live with their famous father.
The girls insisted that they had a relatively normal life growing up that was focused on family and a good education. Sophia, 20, even described their upbringing as "very hermit-y." Still, they admitted that fame has perks.
SYLVESTER STALLONE CONSIDERED FOR TRUMP ADMINISTRATION?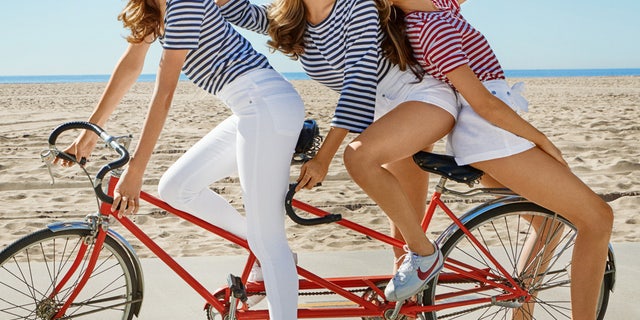 "When I was little I used to go through my dad's phone and take numbers," said Sophia. "Like Liam Hemsworth."
"I called him," added Sistine, 18. "He never answered."
But there was work involved in their household, too. Sistine revealed that whenever one of Sly's films was on, he would make his daughters watch, then discuss it. The 70-year-old also loves capturing their antics for Instagram, which he shares to 2.7 million followers.
"He brags about that," said Sistine to the publication. She also said he loves to catch them off-guard, including filming them as they wake up.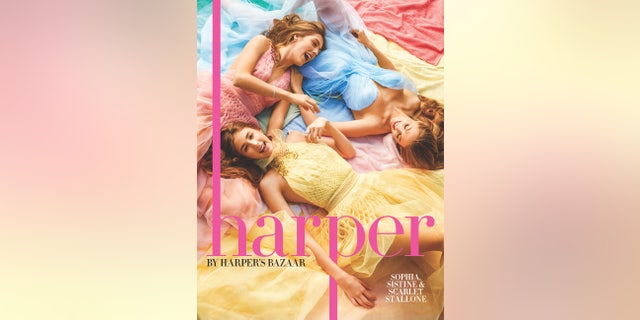 "He'll be like, 'Hey, good morning!'" said Sophia. "And we'll be like, 'Thanks, Sly.'"
But it's not always fun and games in the Stallone household. Their father, famous for his mumble, was determined to teach his daughters to enunciate better than he does.
"He would have us memorize poems," said Sophia.
The girls still regularly discuss poetry and art with Sly and he coaches their daily fitness training.
"We'd get up really early, like 6 a.m. and do 20 sit-ups and push-ups, practice our shot put — he wanted us to be really good at shot-putting for some reason — learn how to throw a punch and practice golf."
But one thing they won't take from their father is a yearning to pursue a career in Hollywood.
"I don't think any of us have the acting gene," said Sophia. She wants to pursue a makeup or fashion line while Sistine hopes to balance modeling with college.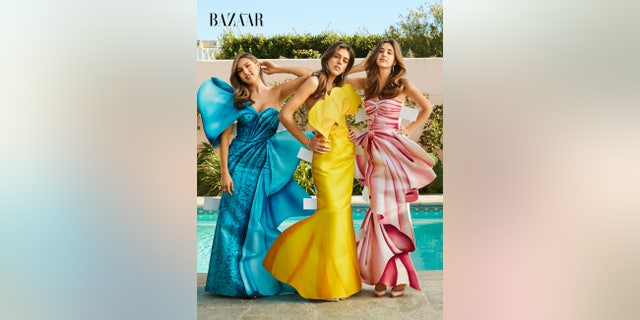 As for Scarlet? "I'm still in middle school," the 14-year-old said.
The trio discussed their time at the Golden Globes ceremony this past January where they got starstruck. Sistine's "heart skipped a beat" when Leonardo DiCaprio remembered having met her through her parents, Scarlet "fainted a little" when she congratulated Ryan Gosling as he smiled at her and Sophia got "really bumbly" with Ryan Reynolds.
"It just came out like word vomit," recalled Sistine.
FOLLOW US ON FACEBOOK FOR MORE ENTERTAINMENT NEWS
The issue hits newsstands April 25.