Supermodel Elle Macpherson linked to controversial anti-vaccine doctor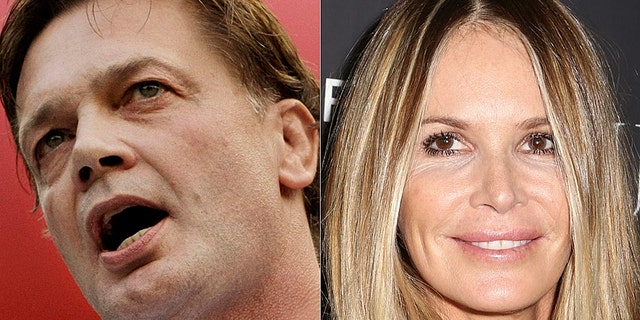 Australian supermodel Elle Macpherson is reportedly dating controversial doctor Andrew Wakefield who came under scrutiny for his study that linked vaccines to autism.
Macpherson, 54, was spotted last week kissing Andrew Wakefield in Miami, just a year after her divorce from Jeffrey Soffer. The supermodel and Soffer, a billionaire, broke up after nearly four years of marriage in June 2017.
The two "have been dating for a while and seem to have much in common," a source told People.
CARLY PEARCE AND MICHAEL RAY ARE DATING
The two both have an interest in "alternative health practices," the source told the magazine.
"Both are interested in alternative health practices and nutrition and sort of buck the norm to pursue their own idea," the source said. "They agree on many health and nutrition issues. But he is not that well known around Miami."
The source said Wakefield was married for many years before getting together with Macpherson.
HEATHER LOCKLEAR'S BOYFRIEND CHRIS HEISSER PLEADS GUILTY TO DUI: REPORT
"Elle swept him off his feet after they met at a business convention last year," the source said. "They have kept things low-key but the romance is not new."
Wakefield, 61, came under scrutiny following his study in 1998 that stated the combined measles, mumps and rubella vaccine was connected to autism. However, an examination found Wakefield and his colleagues had altered facts about patients in their study. Wakefield was stripped of his right to practice medicine in the United Kingdom. The Centers for Disease Control and Prevention determined in a study in 2013 that there was "no link between vaccines and autism."
The Associated Press contributed to this report.