'Stranger Things' creators deny allegations they stole the idea for the series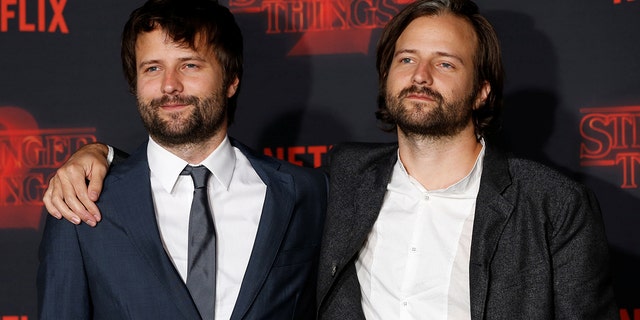 The creators of Netflix's smash-hit "Stranger Things" have responded to a lawsuit alleging that they stole the idea for the show from a producer's short-film.
Ross and Matt Duffer are completely denying the allegations against them, which state that producer Charlie Kessler pitched his film "The Montauk Project" to them in 2014 after it brought home an award at the Hamptons International Film Festival two years prior. The lawsuit claims they rejected his offer, but that they went on to rip off the script in "Stranger Things."
"Mr. Kessler's claim is completely meritless. He had no connection to the creation or development of 'Stranger Things.' The Duffer Brothers have neither seen Mr. Kessler's short film nor discussed any project with him," the brother's attorney, Alex Kohner, said in a statement to Fox News. "This is just an attempt to profit from other people's creativity and hard work."
According to the Los Angeles Times, Kessler's short film focuses on a boy who is inexplicably drawn to a military base in New York. Due to some unknown government experimentation, the child frequently disrupts radio signals and vanishes without a trace. He claims that plotline is similar to that of "Stranger Things" and even claims that the show was originally pitched to Netflix with the same title, "The Montauk Project."
Kessler is reportedly asking for an injunction ordering the Duffer brothers to stop using materials related to his concepts and is seeking restitution in the amount of benefits to the creators, lost profits and punitive damages.