Stephen Colbert rips Trump after State of the Union speech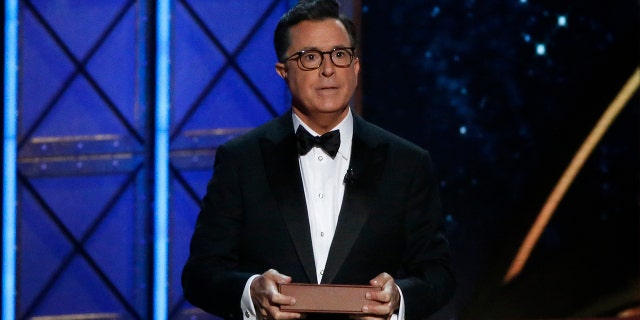 NEWYou can now listen to Fox News articles!
Stephen Colbert, host of "The Late Show" on CBS, said Tuesday that he was "barely left conscious" after listening to President Trump's State of the Union address and went on to take shots at the president and his alleged affair with a porn star.
Colbert, who was live, showed his audience an edited version of the speech that showed Trump saying, "Donald Trump was never the solution for our country," according to The Hollywood Reporter.
The host went on to talk about Trump's alleged affair with porn star Stormy Daniels, which she denied ever having hours before the address, according to Entertainment Weekly.
"We have endured floods and fires and storms," Trump said in a clip before Colbert cut in to say "And Stormys." Colbert said, "Don't forget her, she was the most expensive disaster for you, personally."
Colbert also made fun of Trump on his comments about African-American unemployment being at an all-time low.
"There was a time when African-American unemployment was at zero, but only half of Trump's base wants to go back there," he said.
Colbert did compliment some of the guests who were honored during the speech, before throwing in a Trump joke.
"Honestly, some of the most beautiful, impressive Americans you could imagine," he said. "And the president was there, too."