'Star Trek' star George Takei says US family separation policy is worse than Japanese internment camps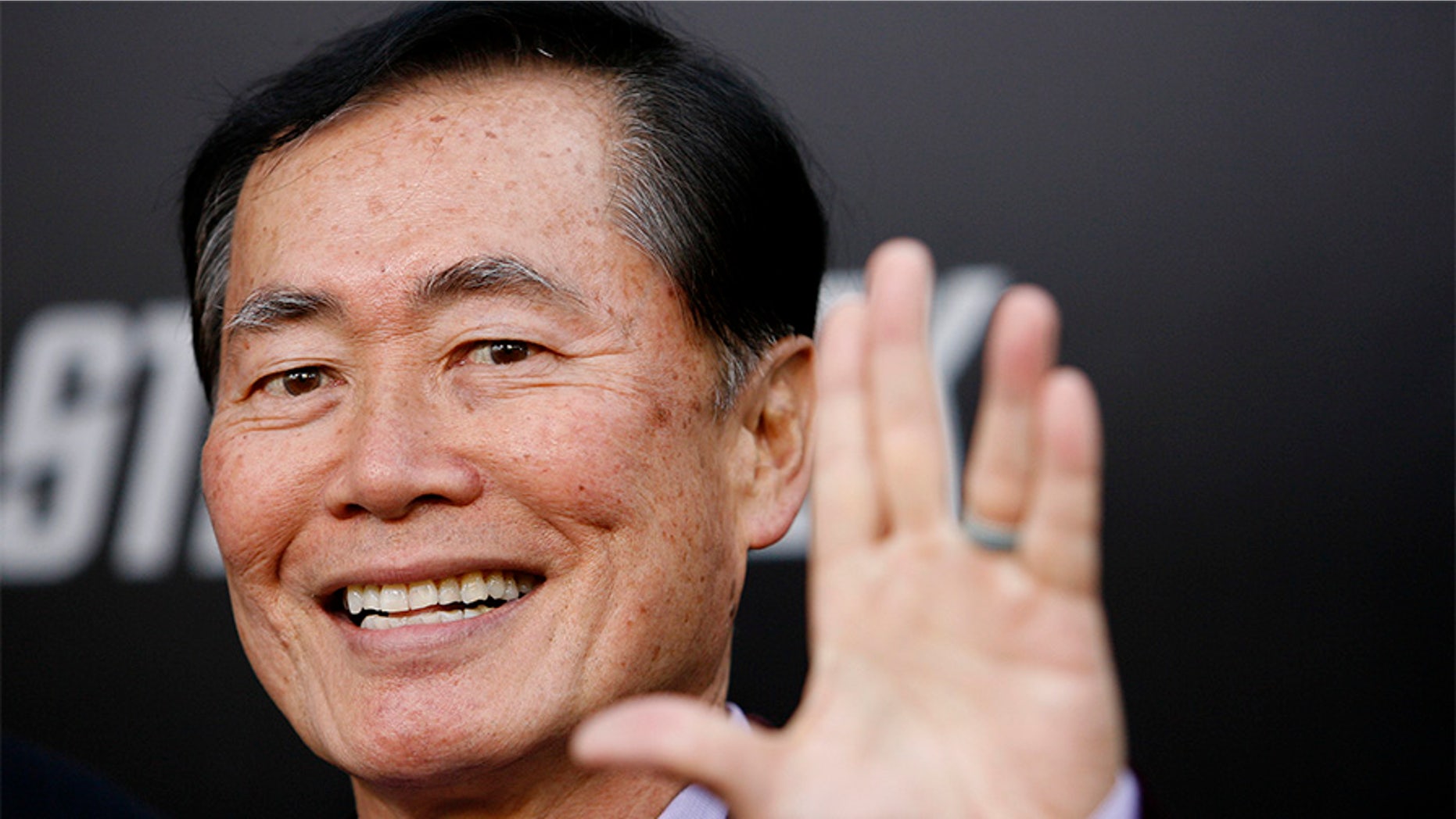 When George Takei was 5 years old, he was sent to a Japanese internment camp, but the "Star Trek" star says that the United States' current family separation policy is "in one core, horrifying way" worse.
"At least during the internment of Japanese-Americans, I and other children were not stripped from our parents," Takei said in an op-ed piece for Foreign Policy published on Tuesday.
"We were not pulled screaming from our mothers' arms. We were not left to change the diapers of younger children by ourselves."
Takei, 81, went on to explain that remaining with his family is what got him through his "unjust imprisonment."
"At least during the internment, we remained a family, and I credit that alone for keeping the scars of our unjust imprisonment from deepening on my soul."
He continued: "I cannot for a moment imagine what my childhood would have been like had I been thrown into a camp without my parents. That this is happening today fills me with both rage and grief: rage toward a failed political leadership who appear to have lost even their most basic humanity, and a profound grief for the families affected."
Takei is not the first star to slam Trump's immigration policy, which reportedly has led to the separation of nearly 2,000 children from their families during a six-week period in April and May after Attorney General Jeff Sessions announced a "zero-tolerance" approach to immigrants who cross into the U.S. illegally.
On Monday, Chelsea Handler took to Twitter claiming the United States is at risk of turning into Nazi Germany.
"Can someone please DM who knows of an organized movement to revolt against this latest trump abomination at the border? We need to stop everything and march until this Trump policy ends," the comedian, 43, wrote. "We are going to end up like Germany in WWII. We have to all stand up and do something."
Last week, Chrissy Teigen, posted a note to Twitter explaining that she and each member of her family are donating $72,000 to the American Civil Liberties Union (ACLU) to mark the occasion of Trump's 72nd birthday.
"John and I are outraged to see and hear the horror stories of immigrant families seeking asylum and refuge in America being ripped apart due to the inhumane policies of the Trump administration. These actions are cruel, anti-family and go against everything we believe this country should represent," wrote Teigen. "The ACLU is committed to defending the rights of humanity and these vulnerable families."
"In addition to fighting for immigrants' rights, they're advocating for reproductive rights, voting rights, criminal justice reform, LGBT rights, 1st amendment rights and holding the Trump administration accountable whenever possible," the 32-year-model added before pledging her and husband, John Legend's donation, and asking fans to also donate however much they could.