Spanish royals to receive full New Orleans experience ahead of Trump meeting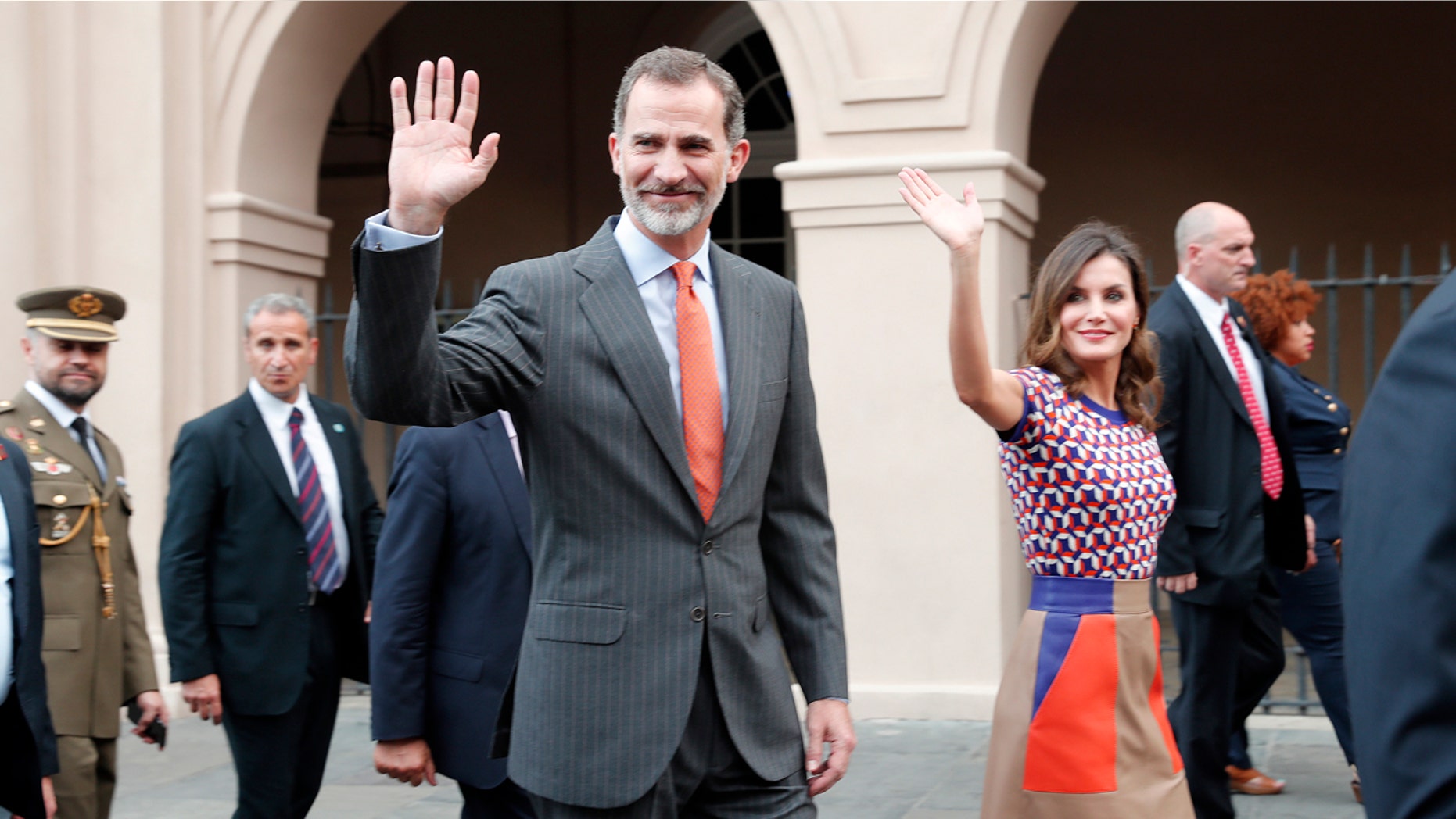 Jazz musicians and Mardi Gras Indians will entertain the king and queen of Spain as the royal couple winds up a visit celebrating New Orleans' tricentennial. King Felipe (feh-LEE-peh) VI and Queen Letizia (leh-TEETH-ee-uh) head from Louisiana to San Antonio, Texas, and Washington.
Mardi Gras Indians are groups of African-Americans who create elaborate feathered and beaded costumes in which they strut and dance through the streets on Mardi Gras.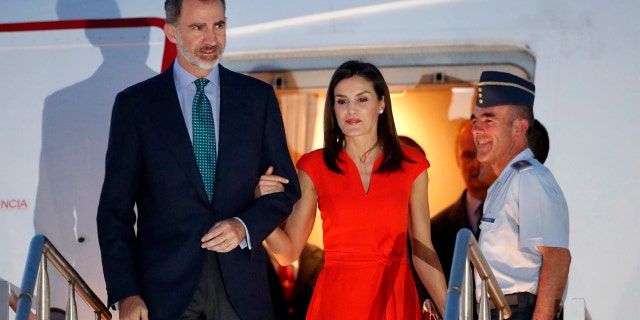 Clarinetist, music historian and Xavier University Spanish professor Michael White said he and his Original Liberty Brass Band will play two pieces with a connection to Europe and New Orleans at the New Orleans Museum of Art.
"Panama" is a march in the traditional European style.
"It was published in 1911, and all over the country it was played by and read by brass bands," White said. "But in New Orleans they kind of threw away the sheet music and improvised, and therefore made it personal. I think it's a good way to show the interaction between European culture and New Orleans culture."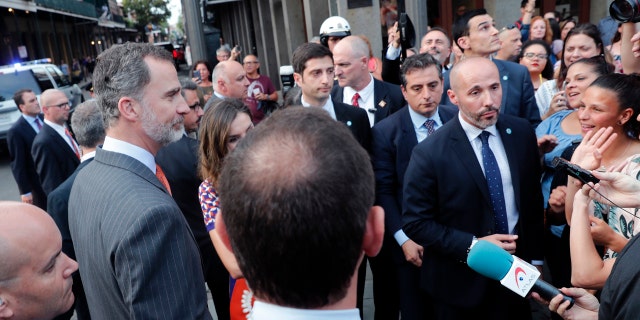 The second, "Andalusian Strut," is one of White's own compositions. It combines a common flamenco structure and flamenco-type rhythms and melodies with classic New Orleans jazz blues style and improvisation, he said.
White said their third would likely be "When the Saints Go Marching In," which White describes as "probably the most famous song in New Orleans history."
Felipe and Letizia flew in Thursday evening to Louisiana, which was a Spanish colony from 1763 to 1802. They arrived at New Orleans' airport at sunset and were greeted by several officials including Louisiana Gov. John Bel Edwards and New Orleans Mayor LaToya Cantrell.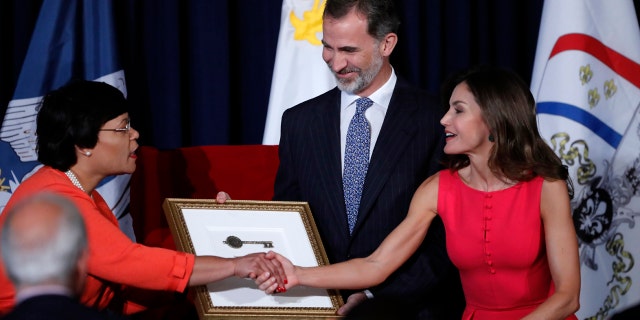 They saluted New Orleans' centuries-old Spanish heritage at an event Friday at Gallier Hall, a former City Hall opened in 1853 and renovated for the city's 300th anniversary. That evening, they visited two buildings erected under Spanish rule: St. Louis Cathedral and the Cabildo, the Spanish government seat in Louisiana.
On Monday they'll go to Washington for a White House visit Tuesday with President Donald Trump and first lady Melania Trump.