Songwriter Joseph Brooks Leaves $250G to Personal Trainer, Nothing For Kids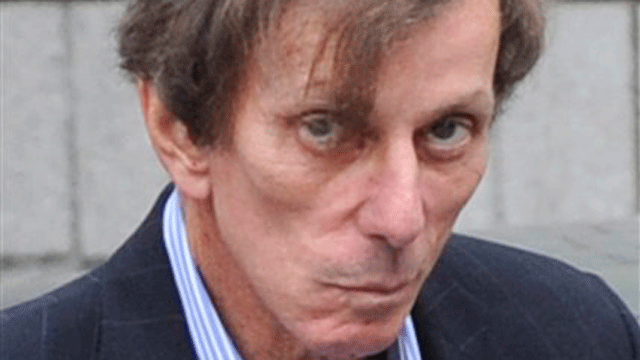 NEW YORK – Songwriter and alleged rapist Joseph Brooks left a small fortune to his personal trainer but nothing to his four kids after he committed suicide in the face of sex assault charges, the New York Post reported Thursday.
Brooks left up to a quarter of a million dollars to young personal trainer Danielle Radosti, but her payday could be permanently delayed because of legal issues involving Brooks' alleged sex crimes and pending murder charges against his son Nicholas.
Radosti, 30, had recently begun training Brooks at an Upper East Side gym. She and her husband soon grew close to the songwriter, who won a 1977 Academy Award for his tearjerker, "You Light Up My Life."
"Joe was in many ways like a grandfather to us," said Radosti's husband, Christopher Mase.
Mase found the songwriter dead last month in his Upper East Side apartment, hooked up to a mail-order helium-tank suicide kit. Brooks, 73, was arrested in 2009 on charges of raping and sexually assaulting 13 aspiring actresses he allegedly lured to his apartment for auditions. He had pleaded not guilty and was awaiting trial.
"We are still in deep mourning over his passing," said Mase.
If Radosti had died before Brooks, the songwriter's will called for his money to go to Mase.
The will noted that he "has deliberately made no provisions under this trust agreement for his daughters Amanda Brooks and Gabrielle E. Brooks or his sons Nicholas Brooks and Jeffrey Brooks."
Nicholas Brooks, 25, is locked up on Rikers Island on charges that he choked his girlfriend, swimsuit designer Sylvie Cachay, and drowned her in the bathtub of a room at the Soho House hotel last December.
Susan Kartan, a lawyer for Cachay's family, suggested that a prior legal action by the son against Joseph Brooks may give Nicholas access to some or all of the money that was left to Radosti.
Nicholas was the beneficiary of a large "insurance trust" that Brooks set up for his son, but later used as collateral for a $300,000 loan, Kartan said.
When Nicholas found out, he sued his dad and won a judgment for the money -- giving the son dibs on Brooks' estate, Kartan noted.
Radosti's claim to the inheritance could also be affected by a Washington state judge's decision, last year, which ordered Brooks to pay one of his sex assault victims $2 million.