'Solo: A Star Wars Story' writers reveal Lando Calrissian is pansexual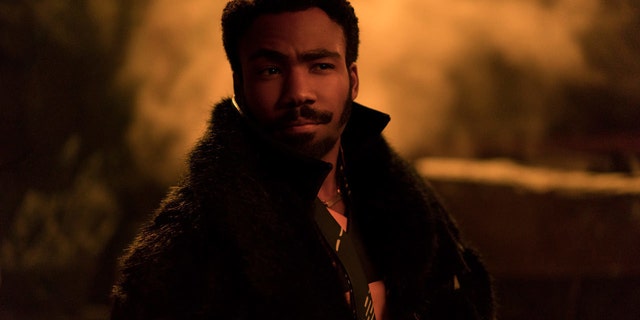 NEWYou can now listen to Fox News articles!
As "Star Wars" fans far and wide await the release of the highly anticipated Han Solo origin film "Solo: A Star Wars Story," its writers are shining a light on some key information about the character Lando Calrissian that may surprise some fans.
For those unfamiliar, Lando first appeared in the film "Star Wars: The Empire Strikes Back" as a friend to Harrison Ford's Han Solo. Originally played by Billy Dee Williams, the younger version of the character will be portrayed by "This is America" rapper Donald Glover.
While Williams' Calrissian had a certain sex appeal, even going as far as to call Leia "beautiful," early cuts of the "Solo" film depict a Lando that's more flirtatious with all genders and species. In a recent interview with The Huffington Post, "Solo" writers Lawrence and Jonathan Kasdan explained the character's possible sexual fluidity by revealing that the character is pansexual.
In other words, Lando's sexual attraction is not governed by gender and he is open to relations with men, women, aliens and even droids.
"There's a fluidity to Donald and Billy Dee's [portrayal of Lando's] sexuality," Jonathan Kasdan told the outlet. "I mean, I would have loved to have gotten a more explicitly LGBT character into this movie. I think it's time, certainly, for that, and I love the fluidity ― sort of the spectrum of sexuality that Donald appeals to and that droids are a part of."
"He doesn't make any hard and fast rules. I think it's fun," he continued. "I don't know where it will go."
While the nature of Lando's pansexuality reportedly doesn't come up much in the film, his flirtatious nature with characters that aren't women is briefly touched upon. However, fans who attend the movie won't be in for a lengthy discussion about the gender and sexual politics of space.