Sofia Vergara's beauty regret? Not putting sunscreen on her chest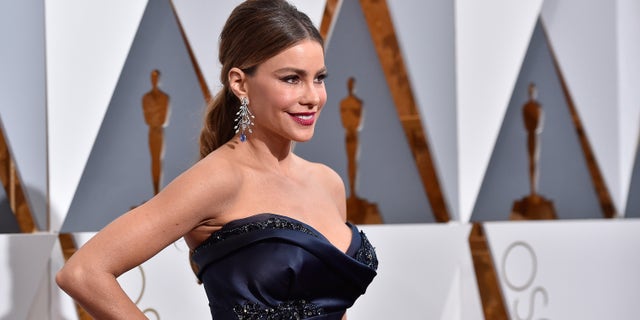 As one of Hollywood's most enviable bodies, it's not surprising that Sofia Vergara keeps a very strict daily beauty routine that includes tons of sunscreen on her face and chest — something she regrets not doing in her youth.
The "Modern Family" actress told PeopleStyle that in her 20s she used to put sunblock on her face, but never her chest. She wishes she had.
"I do it now," she insisted. "I think it's too late, but what can I do?"
Luckily, the actress, who launched her new perfume "So Very Sofia" by Sofia Vergara with Avon this week, is married to Joe Manganiello, who she says is "the kind of guy who doesn't see imperfections."
"He just thinks that I have a nice figure, great skin, great hair and that's all he needs," Vergara added to the magazine.
That said, the 44-year-old Colombian admitted that she always makes a little effort when it comes to her appearance — even when she is going into the shower.
"I put on a little bit of mascara, a little bit of blush and some lipstick," she said. "I usually wear my hair down. I don't really like my hair up, it gives me a headache."
As for her new perfume, the actress said she tested out the scent with Manganiello and her 23-year-old son Manolo.
"I like to hear what people have to say when I walk into an elevator or car. You want it to attract other people," she told the magazine.
Balancing her career and family is not easy, Vergara said, adding that the key to success is learning how to delegate.
"It's very difficult for women to be entrepreneurs, even more difficult than men because we have to deal with more," she said. "We are more involved with our houses. We are more involved with our children. And then if we're working, we need to be there, so we have a lot more to handle than men."
Vergara added: "You have to surround yourself with people who help and support you. It's impossible to do everything – and do it right – if you are doing it by yourself."
Like us on Facebook
Follow us on Twitter & Instagram