Sofia Vergara tops Forbes' highest-paid TV actresses list for the sixth year in a row
Sofia Vergara has landed at the very top of Forbes' highest-paid TV actresses list for the sixth year in a row!
Before taxes and fees, the "Modern Family" star earned $42.5 million from June 1, 2017 to June 1, 2018.
With the exception of 2015, when she and Kaley Cuoco shared the top spot, the Colombian actress has reigned supreme among women of the small screen for the better part of a decade.
'Big Bang Theory' Stars Top Forbes' Highest-Paid TV Actors List
This year, Cuoco arrives in second place with $24.5 million. Filling out the top five is Ellen Pompeo with $23.5 million, Mariska Hargitay with $13 million and Julie Bowen with $12.5 million.
Cuoco's male co-stars from "The Big Bang Theory" topped Forbes' highest-paid TV actors list, which was released on Wednesday. Among them was Jim Parsons, who was the top earner with $26.5 million.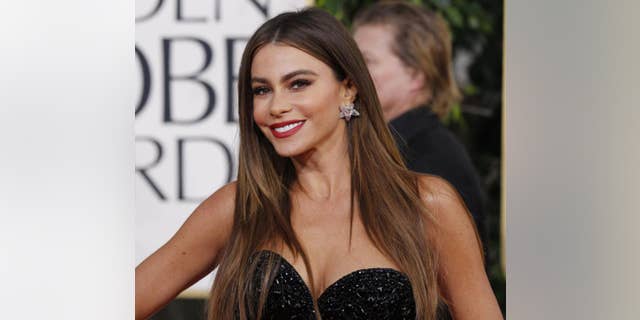 Coming in at sixth place on the women's list is another star of the mega-hit sitcom, Mayim Bialik, who took home $12 million.
Sofia Vergara Admits That Becoming the Highest-Paid Actress on TV 'Has Not Been Easy'
Just behind her is fellow co-star Melissa Rauch ($12 million), Kerry Washington ($11 million), Claire Danes ($9 million) and Pauley Perrette ($8.5 million).
Last month, Vergara opened up about her astonishing financial success in Hollywood, admitting that it hasn't been a smooth ride.
Sofia Vergara's Son Manolo Talks Growing Up With a Hot Mom! (Exclusive)
"It's very rewarding," she told Health magazine for its October issue.
"I'm 46 and I've been working for almost 30 years. So being able to do something that I love in the entertainment business, and on top of that being able to make money? It's been a wonderful experience. It has not been easy."