Soccer great Pele, 75, marries for third time in Brazil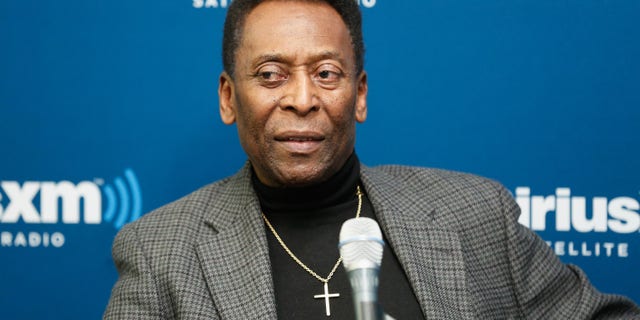 NEWYou can now listen to Fox News articles!
SAO PAULO (AP) – Brazilian football great Pele has married for a third time in a private ceremony.
The 75-year-old Pele married businesswoman Marcia Cibele Aoki, aged 50, at a ceremony on Saturday in the resort of Guaruja, near Sao Paulo.
The couple has been in a relationship for six years.
The news was released on Pele's social media channels and Brazilian television showed parts of the ceremony.
In Pele's words on a social media page, Aoki is his "definitive love."
In Brazil, Pele is tipped to light the cauldron on Aug. 5 at the opening ceremony of the Rio de Janeiro Olympics.
At the closing ceremony of London Games in 2012, the three-time World Cup winner appeared in Rio's presentation to promise to welcome the world at the next games.