'SNL' star Kate McKinnon has not heard from Hillary Clinton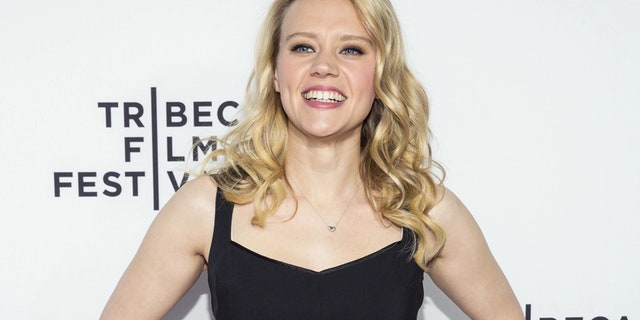 Growing up, Kate McKinnon knew she wanted to be on "Saturday Night Live."
The comedian told Kelly Ripa and Michael Strahan on Thursday's episode of their talk show that her parents instructed her to watch the sketch comedy show as a kid.

"It really was my No. 1 thing I wanted to do," she recalled.
McKinnon idolized "SNL's" big players, like Ana Gasteyer and Will Ferrell.
"I had T-shirts. I taped it on VHS."
Recently, the comedian made headlines for her impersonation of Presidential candidate Hillary Clinton. McKinnon appeared as Clinton in a sketch that mocked her viral video announcing she was running in 2016.
"I have not heard from her," McKinnon said of Clinton. "I hope she likes it because I obviously love her so much. All of my impressions are done with the utmost [respect]."
McKinnon gushed, "I am such a huge admirer of hers, and it is truly an honor to try and represent all that is the woman of the hour."
Though Clinton didn't get in touch, some of the big names McKinnon has impersonated have acknowledged her sketches— like Justin Bieber.
"I didn't hear from him specifically, but he tweeted 'well played LOL,'" she said. "I am such a huge fan of his and I hope he knows that I truly love him, and I have studied his dance moves."
She also memorably imitated the star of TLC's "Long Island Medium," Theresa Caputo. She said Caputo called her after her impression aired and sang her praises.
Caputo surprised McKinnon by turning up on the "Live! With Kelly and Michael" set on Thursday to pay her a visit.
"We loved it," Caputo said of McKinnon's sketch. "It was amazing."
#TBT: Where's 'boob grabber' viral star Rebecca Grant now?