Sinclair political analyst Boris Epshteyn defends 'experience' in White House, Trump campaign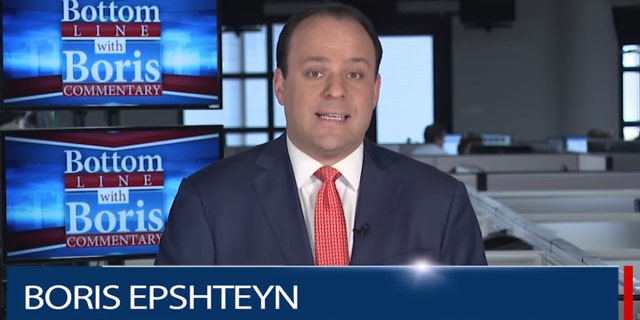 NEWYou can now listen to Fox News articles!
Boris Epshteyn, the chief political analyst for Sinclair Broadcast Group, defended himself Wednesday night in the wake of a viral video that depicted its local stations giving the same speech against "biased and false news."
Epshteyn's "Bottom Line With Boris" segments have appeared regularly on Sinclair-owned news broadcasts. "My segments are very clearly marked as commentary," Epshteyn said in the latest video. "The same cannot be said for cable and broadcast news hosts who inject their opinion and bias into news coverage all the time without drawing any lines between them."
He said, "Yes, I worked for President Trump during the 2016 campaign. I worked on the inaugural and I was at the White House." He added that he also worked for Republican candidate John McCain's campaign in 2008, and was a surrogate for GOP presidential hopeful Mitt Romney's campaign in 2012.
Epshteyn argued his experience has made him qualified to deliver commentary. "Wouldn't you want someone talking to you about politics only if he had actually worked in politics?"
Sinclair is the largest owner of local TV stations with 173 stations, The Washington Post reported. The viral video of its news anchors, which emerged late last week, has triggered backlash.
President Trump took to Twitter Tuesday to defend the broadcasting company.
"The Fake News Networks, those that knowingly have a sick and biased AGENDA, are worried about the competition and quality of Sinclair Broadcast. The "Fakers" at CNN, NBC, ABC & CBS have done so much dishonest reporting that they should only be allowed to get awards for fiction!"