Simon Cowell shocks fans with wide-eyed, taut new look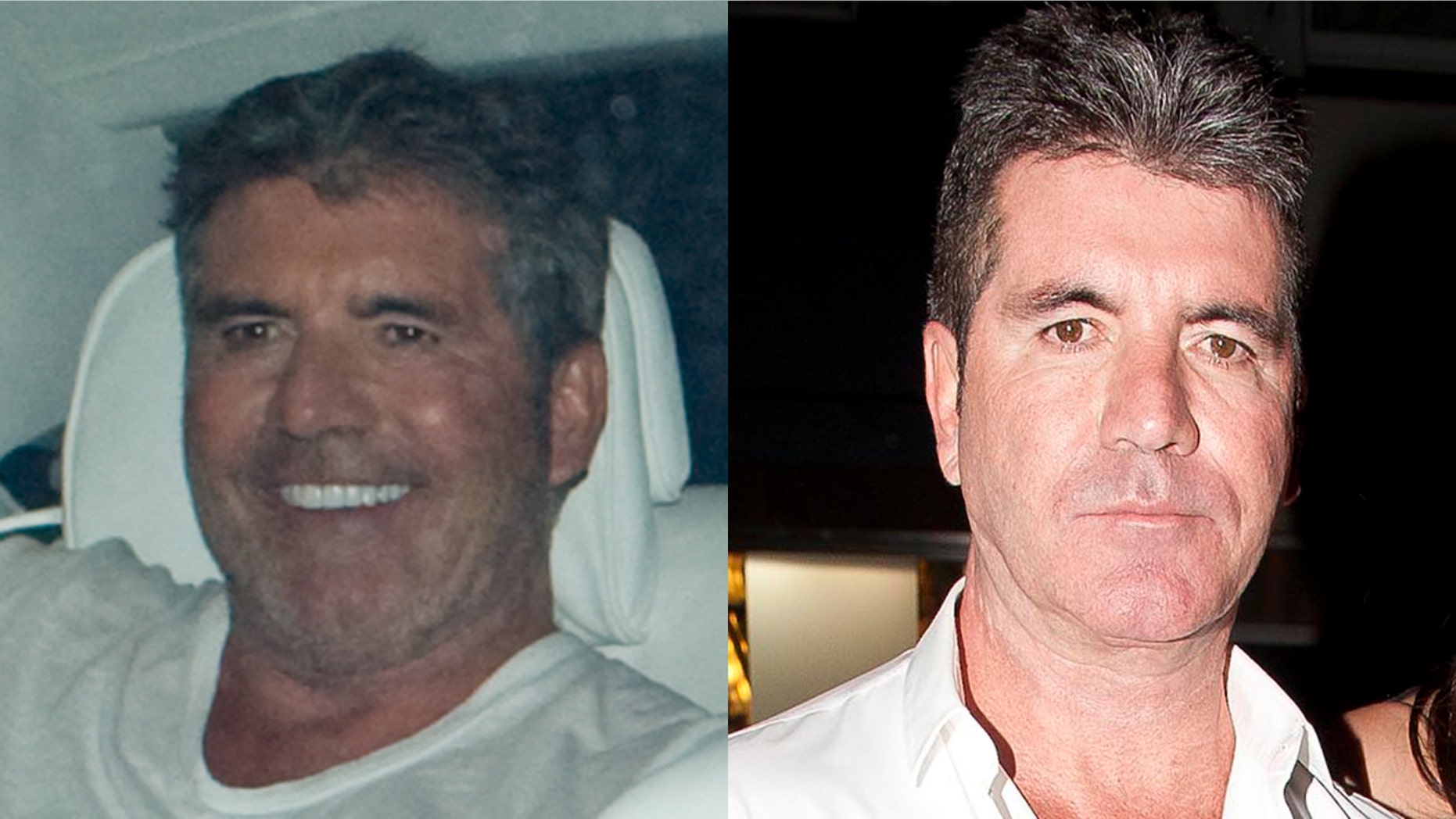 Simon Cowell has raised eyebrows after an official picture for "Britain's Got Talent" appeared to show him with an eye-poppingly different face.
The 59-year-old telly star was compared by fans to a melting waxwork, someone in a face swap and the victim of a vicious blowtorching.
SIMON COWELL COMES THROUGH WHEN BRITAIN'S NHS DOES NOT
He appeared in a line-up for the show alongside Ant McPartlin, Dec Donnelly and his co-stars on the judging panel David Walliams, Amanda Holden and Alesha Dixon.
CLICK HERE TO GET THE FOX NEWS APP
But rather than talking about Ant's return after a stint in rehab following his conviction for drink-driving, many people seemed more interested in Simon's new look.
Tweets ranged from the surprised, such as: "The question is what the hell is going on with Simon Cowell's face?!?!" to the truly bizarre.
SIMON COWELL PARTNERS WITH BBC FOR DANCE TALENT SHOW
Comedian Brian Limond, star of the BBC's "Limmy's Show," said Simon looked like he had been "blowtorched to death".
Another follower compared him to a "waxwork that's been heated up" and is melting.
One other remarked: "Simon Cowell... looks like someone's done one of those f**king face swaps on him."
A further critic wrote: "If you say Beetlejuice three times, Simon Cowell will appear with that face and haunt your dreams forever."
HAS SIMON COWELL GONE SOFT ON 'AMERICA'S GOT TALENT?'
Another said simply: "Simon's face looks like it's melting."
Other fans suggested his face had been digitally altered after the shot was taken, with one tweeting: "Whoever had been tasked with Photoshopping Simon Cowell's face in this official pic from #BGT deserves to be fired."
The music millionaire looked much more his usual self in other shots outside the London Palladium. However, not everything went entirely to plan.
SIMON COWELL HOSPITALIZED AFTER FALLING DOWN STAIRS
Simon stepped out of the car with his stone-washed jeans entirely undone, causing him to stop with a sheepish look on his face and yank up the zip.
Ah, if it's not one thing, it's another.
This article originally appeared on The Sun.