SI Swimsuit rookie Hunter McGrady: 'This is my God-given body'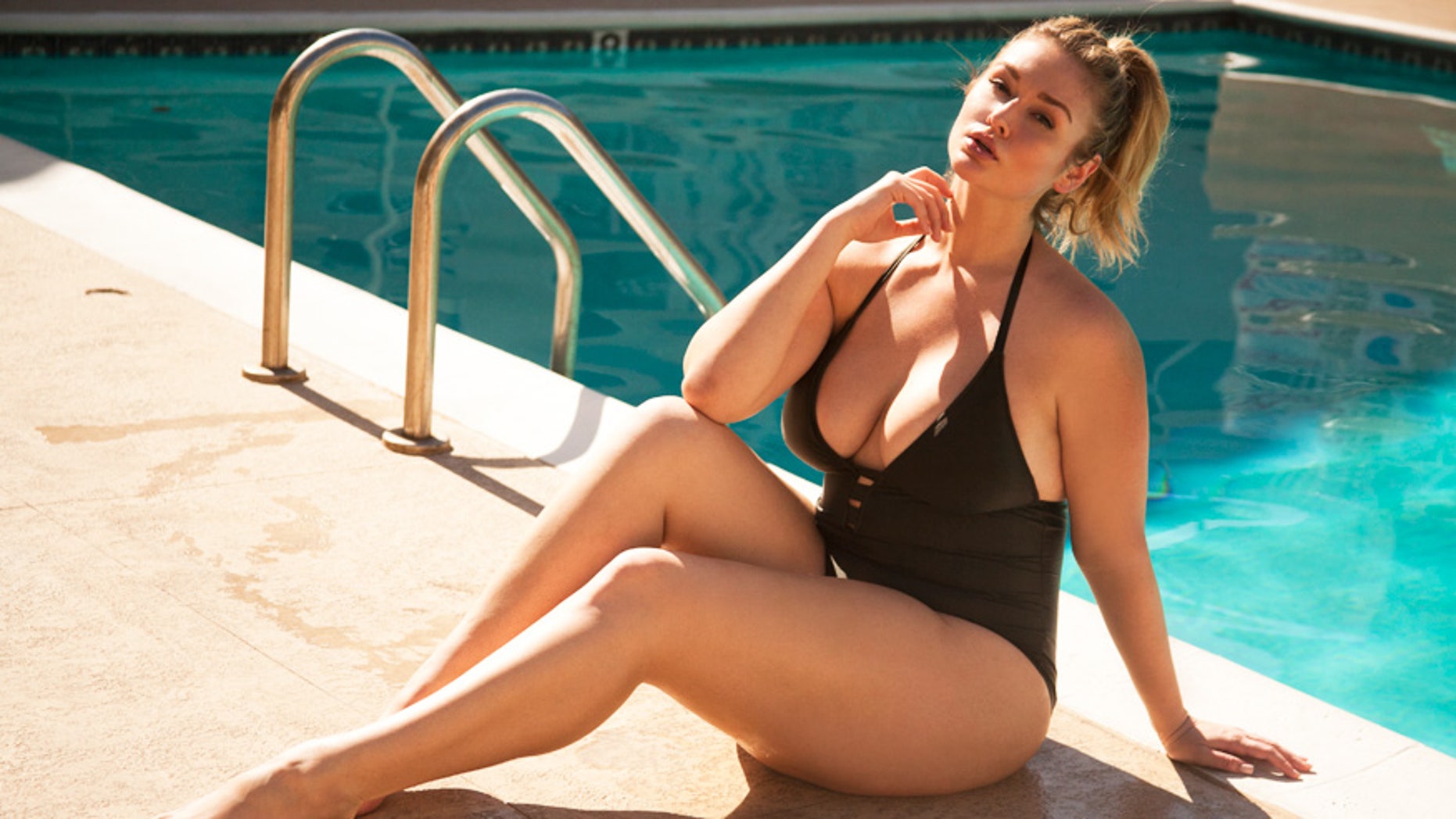 Hunter McGrady made a splash as one of the Sports Illustrated Swimsuit Rookies of the year and stirred headlines for being the magazine's curviest woman ever.
"I love my body now. I love everything about it," said McGrady to PEOPLE Magazine. "I've been an 18, I've been a 10/12, and I've been everything in between. Right now I sit at a 14/16, and I love it, because this is my God-given body."
But success didn't always come so easy for the 23-year-old pinup.
MEET THE 56-YEAR-OLD SPORTS ILLUSTRATED SWIMSUIT MODEL
McGrady told the celebrity news publication how, at age 16, the-then aspiring model, who stood at a towering 5'11", would spend hours at the gym and starving herself to maintain her 114 lb., size 2/4 figure.
"My hips were always the bigger part of my body, and I was already so thin that I couldn't keep shaving them down. I physically could not. And everyone was telling me that I could," explained McGrady. "At that time I thought my dreams of becoming a model were crushed."
And even with a smaller frame, she still couldn't book jobs.
SI SWIMSUIT ROOKIE MYLA DALBESIO WANTS ALL WOMEN TO FEEL GOOD ABOUT THEIR BODIES
"I walked into one of my very first modeling jobs at a size 4," she explained. "They looked at me and said, 'We didn't realize you were this big,' and they sent me home. And I was so upset, and so livid, that I was getting picked at, already, at just a young 16 years old."
It was then that McGrady decided to do something completely different: accept her body. She later joined Wilhelmina Models where she started to land gigs. However, there was one assignment she was hoping to score.
"I always told myself that one way or another I was going to get in there," she said on appearing in the annual Sports Illustrated Swimsuit issue.
HOW MOTHER OF TWO BIANCA BALTI BECAME SPORTS ILLUSTRATED SWIMSUIT'S NEWEST ROOKIE
McGrady got the call in December and was featured in the Feb. 15 issue. She joined Ashley Graham, who made history in 2016 for being the first plus-size model to appear in the magazine. McGrady wore a hand-painted swimsuit in the new issue, which took 12 hours to create.
"It's a moment — not just for me, but for women in history — to be in this issue," said McGrady. "Finally, we're being heard. I just want women to see this and feel inspired and feel sexy and feel like they can own their body and own their skin. And men, too!"