Shonda Rhimes says Sara Ramirez's 'Grey's Anatomy' exit was not planned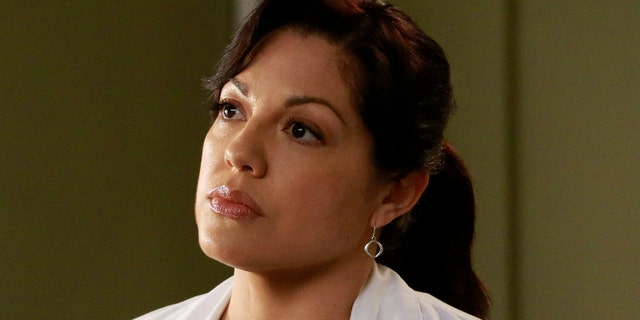 NEWYou can now listen to Fox News articles!
Sara Ramirez shocked fans last week when she announced that she was "taking a break" from hit show "Grey's Anatomy" after 10 seasons.
But it wasn't only her fans that were shocked.
The show's creator Shonda Rhimes addressed Ramirez's exit at the Vulture Festival in New York City on Sunday, saying she was just as surprised about the actress' sudden exit, noting that she found out "maybe three days" before they announced it last Thursday.
"This one was different because it wasn't a big planned thing," she said, according to Us Weekly. "I had a different plan going and when Sara came in and said, 'I really need to take this break,' I was lucky that we'd shot the end of the season with her going to New York."
The showrunner added: "I felt really good that we had shot that ending and that she said she wanted to take this break and we were able to give it to her because I love the woman and I want to do everything for her. It all worked out in that sense."
Ramirez, 40, announced her sudden departure right before the show's season 12 finale last Thursday.
"I'm deeply grateful to have spent the last 10 years with my family at Grey's Anatomy and ABC, but for now I'm taking some welcome time off," the Tony winner said in a statement. "Shonda's been so incredible to work for, and we will definitely continue our conversations! I send my love to Ellen [Pompeo], the rest of the cast and crew, and I look forward to always being a part of the Shondaland family!"
She has not commented further about her departure.
Prior to her big announcement, Ramirez hinted that she was leaving with a cryptic tweet in April.
"That's a wrap for Doctor #CallieTorres #Season13 #GreysAnatomy #ThankYou all for an enriching & unforgettable #Rollercoaster ride," she wrote.
Ramirez's co-star Jessica Capshaw, who played her ex-wife on the show, took to Twitter on Monday to address the departure.
"Congrats on 10 incredible years!" Capshaw, 39, tweeted, as she shared Ramirez's farewell message. "I wish @SaraRamirez the very best & I celebrate what Callie has given to all of us."
Rhimes said Sunday there is no set end date for "Grey's Anatomy," which will return for its 13th season in the fall.
"I'm always surprised when Ellen [Pompeo] is ready to re-up. Our pact is that we will go together," Rhimes said. "When she goes, I go."
Ramirez is the latest major actor to depart the show in three years following Sandra Oh and Patrick Dempsey.
Like us on Facebook
Follow us on Twitter & Instagram