'Shield' actor goes on trial for allegedly killing his wife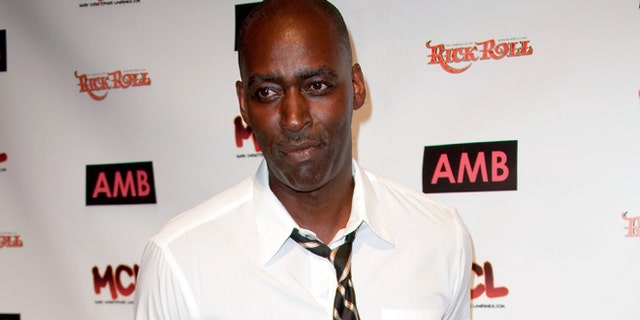 NEWYou can now listen to Fox News articles!
The wife of an actor known for his role on "The Shield" was having an affair before she was fatally shot by her husband last year and a jury should be told about it, a judge ruled Friday.
Los Angeles Superior Court Judge Robert Perry ruled Friday that the affair should be mentioned to potential jurors and will be discussed during the upcoming trial against Michael Jace, but not in great detail.
"I think the fact of the affair has some value to the search for the truth here," Perry said. The judge said he would likely not allow details about the length of the affair, or who April Jace was involved with, to be discussed during the trial.
Click here to subscribe to FOX411's YouTube channel
"I'm not going to let the affair consume the trial," Perry said.
Jace's attorney, Jamon Hicks, said he planned to keep the focus on his client's intent before the May 19 killing in the Jaces' Los Angeles home.
"It is not the defense's intention to assassinate the character of the victim in this case," Hicks said after the hearing. "This is not a 'who-done-it' murder. This case is about whether Mr. Jace premeditated the killing or whether he snapped while in the heat of passion."
Jace shot his wife in their Los Angeles home on May 19, 2014, while their two young sons were present.
The issue of whether Jace knew about the affair will be an element of the trial now scheduled to begin on Jan. 25.
A prosecutor said the affair wasn't discovered until long after April Jace's death, and the actor apparently didn't mention it when he spoke to police after the killing.
Few details have been released about April Jace's killing but a prosecutor said Friday that Jace referenced his suspicions his wife was cheating on him in text messages sent hours before the killing. Deputy District Attorney Tannaz Mokayef said Jace was drinking and waiting for his wife to return home with their two sons from a baseball game, and that he shot her in the back over her plans to leave him.
Mokayef said Jace "in front of her kids shoots her twice more."
April Jace's autopsy report remains on a security hold and cannot be publicly released, according to a coroner's official.
Michael Jace called 911 after shooting his wife and waited for police to arrive. He has been in custody ever since.
The family of April Jace has called her death a senseless act of domestic violence.
Perry ruled Friday that allegations that Michael Jace had abused his previous wife could not be introduced at trial.
Audio of Jace's call has not been made public, but fire officials have released a 911 call from April Jace's father in which he says the actor told him he had shot the victim.
"My son-in-law called me, and (texted) me, and said come get the kids because he shot April, our daughter," the caller, whose name was redacted from the audio, told a fire department dispatcher.
The actor has pleaded not guilty. He is not disputing that he shot and killed his wife, but Hicks said the actor's intent is a key element on whether prosecutors can prove the killing was premeditated.
If convicted as charged, Jace faces up to 50 years in state prison.
April Jace, 40, a financial aid counselor at Biola University, had three sons, including the two with the actor.
Michael Jace also appeared on the show "Southland" and had small roles in the movies "Planet of the Apes," ''Boogie Nights" and "Forrest Gump."