Shay Mitchell: Final episode of 'Pretty Little Liars' is 'amazing'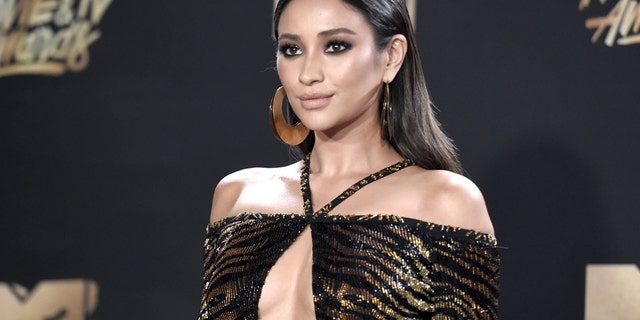 NEWYou can now listen to Fox News articles!
LOS ANGELES – Shay Mitchell, of "Pretty Little Liars," teased the final season of the show to Fox News at the launch of the Warner Bros. Studio new exhibit, Pretty Little Liars: Made Here.
Mitchell, who plays Emily Fields on the series, is hopeful fans will be pleased with the final episodes.
"…You can never please everybody, so I'm not gonna say everyone is going to be happy," she said diplomatically. "But I think for the most part the writers have done an insane job, from the beginning to the end."
The show's ending undoubtedly has her approval.
She stated simply, "The final episode is amazing."
Mitchell told reporters at the Warner Bros. Studio on Wednesday playing a character that is bisexual has greatly impacted her life.
"I couldn't have imagined playing any other character," she said. "I always say this: It's one thing to be on a show that's so entertaining, and it's something completely else -- it's different -- to be on a show that has an impact on people's lives. And Emily definitely did have that."
Mitchell said her character has changed through the years.
"Just seeing [Emily's] arc from Season 1 to Season 7 and her really come into her own, I don't know, it reminded me of my adolescence and me being in high school. I did that exact same kind of arc. And you really grow up... It was a really, really fun character and arc to play."
She also joked that over the past seven years "her eyebrows got thicker."
The 30-year-old Canadian actress said she looks forward to seeing where her co-stars end up once the show wraps.
"It's a lot of years we have spent together, but at the same time such a talented group of people; I'm excited to see where everyone goes from here and watch everyone grow."
"Pretty Little Liars" airs Tuesday nights on Freeform.