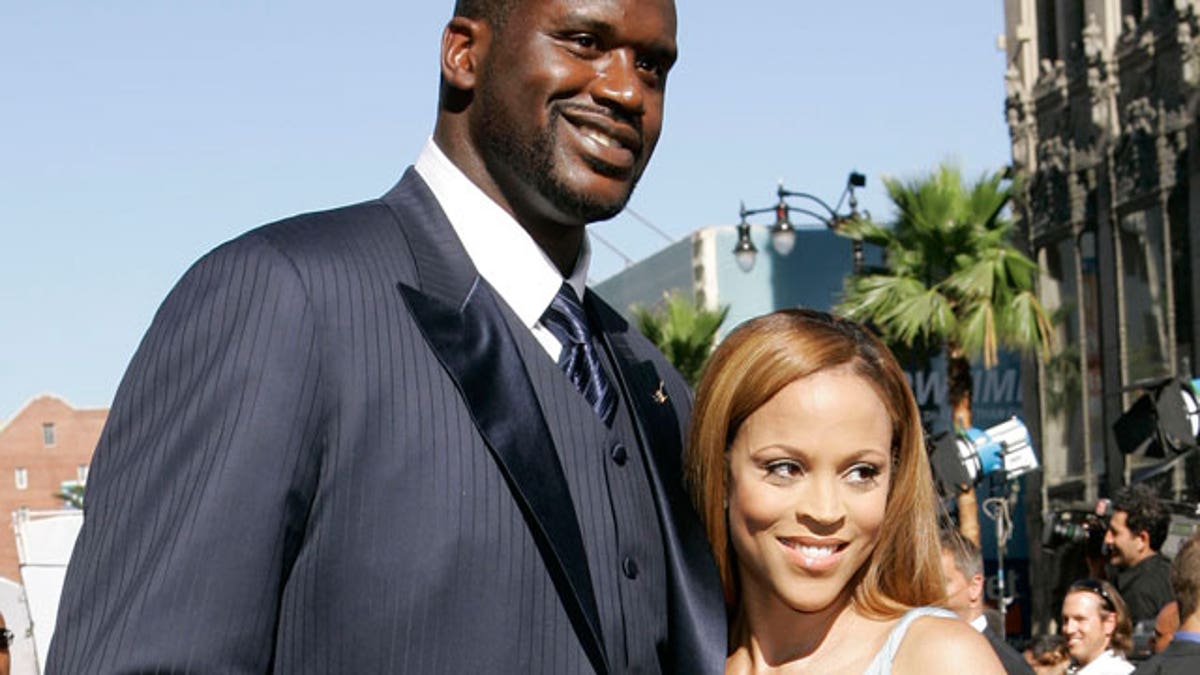 LOS ANGELES – Shaquille O'Neal's wife is splitting up with the Cleveland Cavaliers center.
Va'Shaundya O'Neal filed for legal separation with intent to divorce Monday in Los Angeles. She cited irreconcilable differences.
She is seeking spousal and child support and full legal custody of the couple's four children. No monetary amounts were listed in the court filing.
"Obviously, this is a difficult time for our family, and we request that the media respect our privacy," Shaquille O'Neal said in a statement released by the team Tuesday night. "I will continue to focus on being there for our children and I am confident that Shaunie will do the same."
The O'Neals were married six years, 11 months.
Shaquille O'Neal is a 15-time All-Star center with four NBA titles with the Los Angeles Lakers and Miami Heat. He was traded from the Phoenix Suns to the Cavaliers in June.