Shakira's "Waka Waka" Nominated for Best Hit In 2011 Swiss Music Awards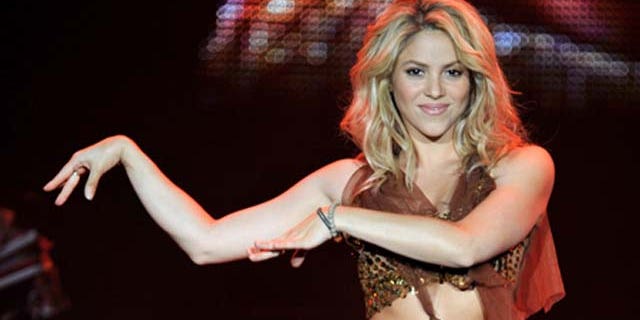 With the Grammy Awards and Premios Lo Nuestro ceremony right around the corner, Latino singers such as Marc Anthony and Jennifer López are getting ready for their big moments on and off the red carpet.
But, other Latino superstars are also scoring big nominations around the globe. Hip-shaking mogul Shakira is the only Latina to have a single nominated for Best Hit at this year's Swiss Music Awards.
The Colombian star couldn't hold her excitement and announced the big news on her Twitter account shortly after the announcement.
"Waka Waka is nominated for Best Hit at the Swiss Music Awards," the singer tweeted. She then went ahead and told her fans how "lovely" it would be if they voted for her.
Shakira's nominated song, "Waka Waka (This Time for Africa)," was the official 2010 FIFA World Cup theme song and features South African band Freshlyground."
Shakira and Freshlyground performed the tune in Soweto, South Africa, on June 10, 2010, at the FIFA World Cup concert.
You can reach Alexandra Gratereaux at: Alexandra.Gratereaux@foxnewslatino.com
Follow us on twitter.com/foxnewslatino
Like us at facebook.com/foxnewslatino