'Sex and the City' Star Mario Cantone Helping Adult Film Actress Go Legit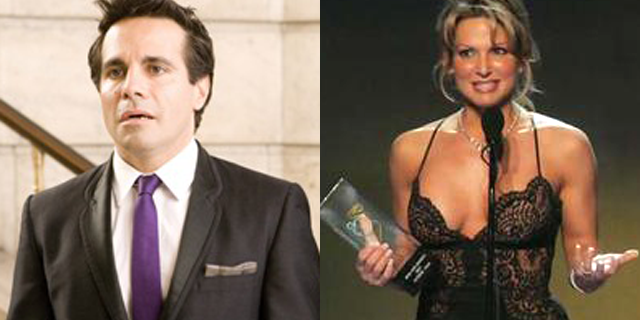 NEWYou can now listen to Fox News articles!
After playing Charlotte York's gay BFF/wedding planner for several years on the HBO series "Sex and the City" as well as in its two films, it is no surprise that comedian Mario Cantone can't stay away from well, sex.
Pop Tarts has learned exclusively that Cantone has invited adult superstar Savanna Samson to be in a holiday review produced by his longtime partner, Jerry Dixon.
"The three got along like gangbusters and Dixon is now creating a burlesque act for Savanna," said our source.
Apparently both Dixon and Cantone will be supporting her at the premiere parties for her latest big movie for Vivid, "The Devil in Miss Jones, The Resurrection" in which Ms. Samson stars as the devil.
"Savanna can be very funny and with her background in ballet and acting she can be legendary in the world of burlesque," Cantone said. "This genre has been waiting for her talent."
Indeed.