Seriously? 'Today' show's Kathie Lee and Hoda to pen an advice column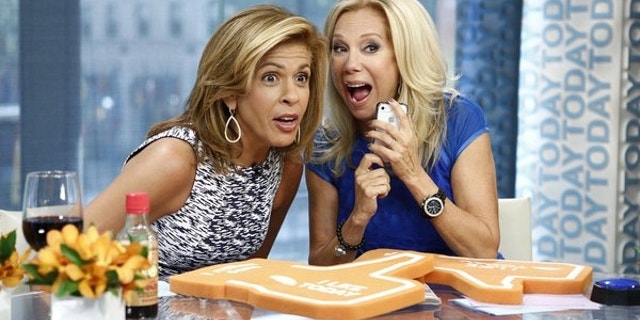 The "Today" show's resident morning drinkers, Kathie Lee Gifford and Hoda Kotb, have landed an advice column about food and fashion… no really.
The two women, who host "Today's" forth hour on weekdays, often spend their time on the NBC series giggling, drinking and just joking around. And now they have some advice to dish out in the New York Daily News.
In a new column, which will launch this Thursday, the party ladies will apparently attempt to teach readers about food and fashion and discuss pop culture at the same time.
Will this column be co-written by the ladies? Will they take turns answering life's burning pastry questions? And how will pop culture fit into this whole jumble? Only time will tell…