Serena Williams tries dog food on purpose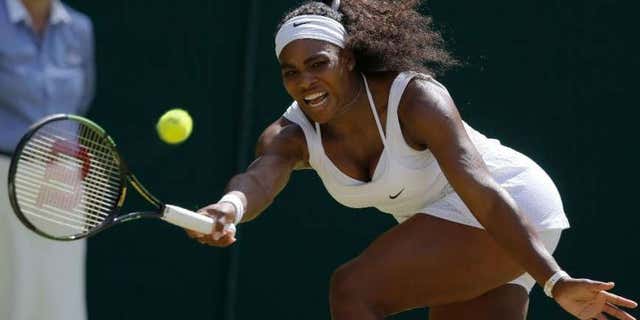 NEWYou can now listen to Fox News articles!
Some things are better left to the dogs.
Serena Williams learned that dog food isn't meant for humans the hard way this week.
In Rome with her pup Chip for a for the Internazionali BNL d'Italia tennis tournament, Williams was intrigued by the luxe pet menu supplied by the hotel she stayed at. And after ordering the salmon and rice dish for her pooch, she decided to try a little taste herself.
"I'm like, 'What the heck, I'm going to try a piece. It looks good. So I ate a spoonful. Don't judge me! I ate a spoonful," Williams recounted on SnapChat (via TMZ).
But what a bad move that turned out to be. Within a couple of hours, the tennis star was forced to deal with the consequences of her adventurous appetite.
"So now I feel really sick. It was just a spoonful," she said. "I am on the struggle boat."
This article originally appeared in the New York Post's Page Six.