Selena Gomez strips in new music video, sparks dating Niall Horan rumors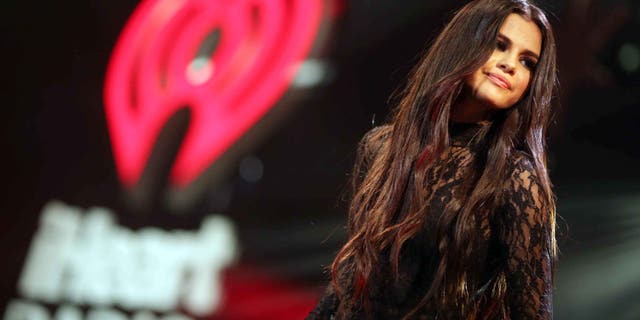 Selena Gomez is showing how confident she has become and is showing some skin in her new music video.
In a black-and-white teaser clip for her new single "Hands To Myself," the 23-year-old songstress is seen walking up the staircase to a house – presumably of a former flame – while ripping off a black trench coat.
She reveals a plain black bra and matching high-waisted undies.
Gomez then struts into the bedroom – sporting a sizable diamond ring on that finger – to writhe around on top of his bed. She also is seen trying on one of the mystery man's oversized white collared shirts before alarms sound and cops rush to the front door.
Gomez's not-so-nice appeal has caught the attention from fans from around the world with more than 32,000 sharing the clip shared on Twitter.
It seems that it has also caught the attention of One Direction member Niall Horan. Rumors have been heating up that the singing pair are starting off a relationship after being spotted together twice in just as many days.
First they were reportedly spotted kissing and hugging at Jenna Dewan-Tatum's birthday party on Friday and the next day they were seen on a night out at Santa Monica Pier.
"Niall and Selena were seen kissing in the middle of the club, in front of everyone," a source told Us Weekly.
According to several social media users, Gomez and Horan also enjoyed a few amusement park rides and shared some ice cream.
Neither has publicly commented on the outings.