Selena Gomez Mocks 'Fifty Shades of Grey' in Hilarious Parody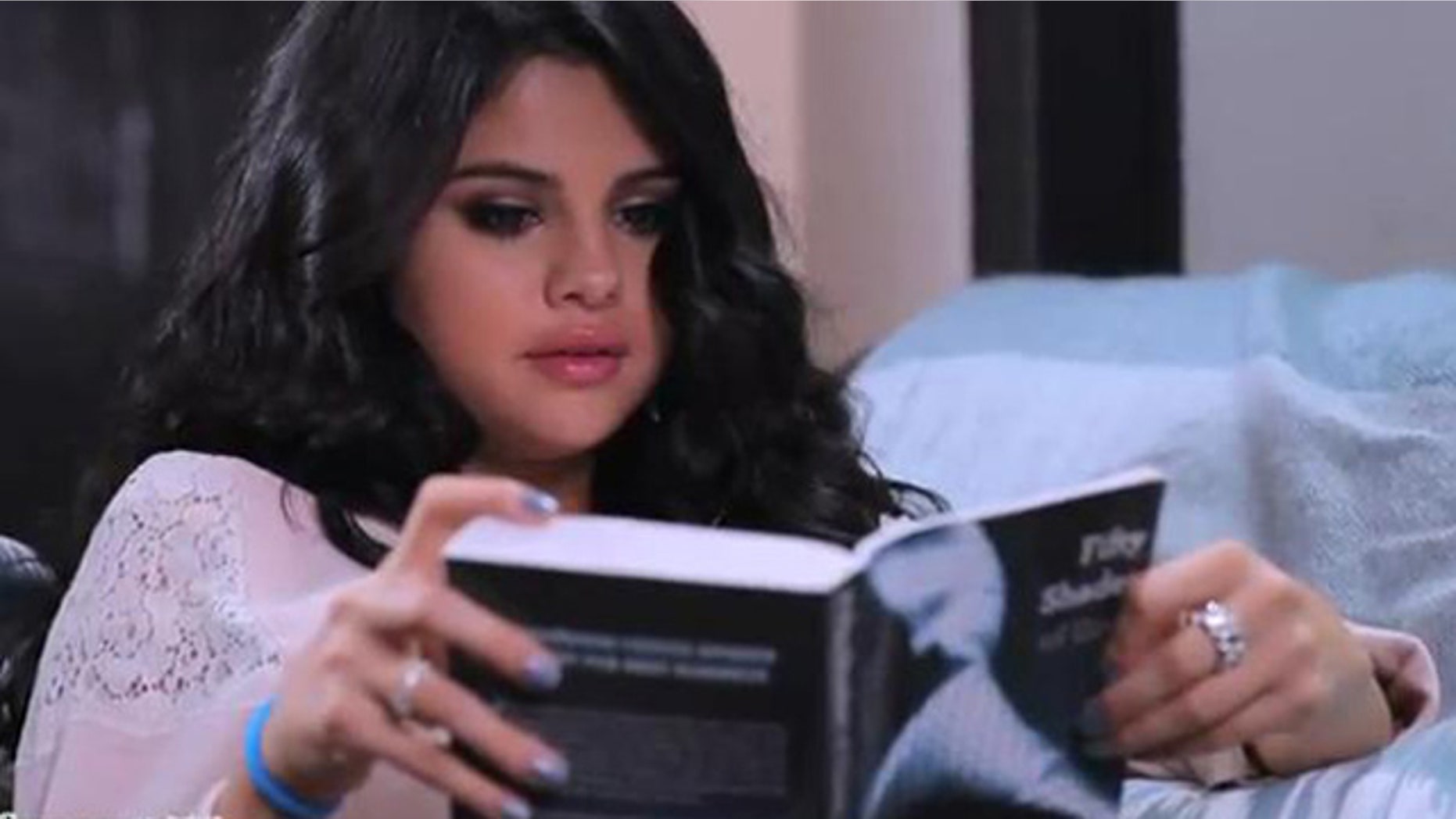 Selena Gomez isn't afraid to show her sense of humor.
Like many folks out there SelGo is digging the new trilogy "Fifty Shades of Grey" so much that she did a parody titled "Fifty Shades of Blue."
In the video, Gomez is seen reading the book and then completely falling for her painter--- a dirty, disheveled looking handyman, who can't seem to understand why Gomez acts so creepy and quiet in front of him.
Swooning over the scruffy painter, Gomez looks as if she is about to melt in the clip.
 
"His eyes were staring deep into mine," SelGo says romantically.
"I could feel my cheeks getting flushed," she added as she played with her hair in a daze.
"I've never felt this way about a man before," she continues as the man does the most ridiculous un-sexy things in the background. "The thought of not seeing him again was agonizing."
This isn't the first time SelGo pokes fun at herself.
Last fall we saw the singer/actress go all out for the MTV EMAs promo as she showed her alter ego sure has a potty mouth.
The "Who Says" star, who hosted the 2011 MTV EMAs on Nov. 6 in Belfast, Northern Ireland, promoted the awards show by rapping as a tough-looking, dark-lipstick-wearing, foul-mouthed Selena – nowhere near her signature good-girl look.
Sporting baggy pants, an opened flannel shirt and a bra, SelGo battles it out with an antithetic, conservatively dressed young lady – herself.
"Finally I get to host the EMAs," the innocent Gomez starts off. "Seriously, shut your face!" the rough-edged Gomez replies.
"People know who...I is," added the naughty Gomez. "I'm a pro."

You can reach Alexandra Gratereaux at: Alexandra.Gratereaux@foxnewslatino.com or via Twitter: @GalexLatino
Follow us on twitter.com/foxnewslatino
Like us at facebook.com/foxnewslatino