Selena Gomez barely keeps hands to herself in new Fifty Shades-like video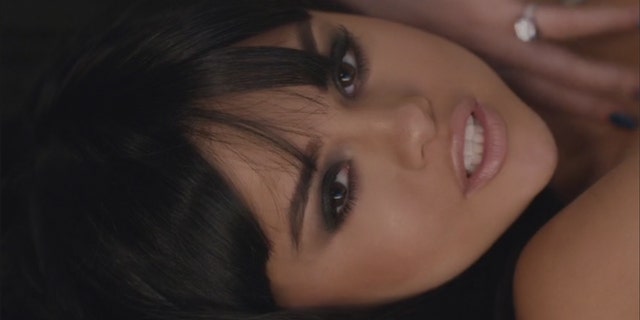 It's all a dream, sort of.
Selena Gomez's newest video – to the hit single, "Hands to Myself" – appears to be a steamy little clip about a woman who stalks a movie star, breaking into his house, cavorting nearly naked and in his clothes on his bed and in the bath, and eventually getting cuffed and sent to prison for the effort.
That's before the surprise ending of the stylish video, which was directed by renowned filmmaker Alek Keshishian.
Many have drawn a connection to the erotic drama "Fifty Shades of Grey," whose movie version was released earlier this year and was based on the smash E.L. James novel.
But Keshishian, who also directed the 1991 documentary"Madonna: Truth or Dare," laughed off the suggestion to Entertainment Weekly.
"I've never seen 'Fifty Shades of Grey,'" he told the publication, adding that the closet of the object of Selena's affection – which contains rows of monochromatic shirts and trousers and bears a resemblance to that of Christian Grey – "was a way to quickly make it seem like [this] was somebody who had money and success."
According to EW, it was "Truth or Dare," in fact, that led the former Disney star to seek out Keshishian for the "Hands to Myself" video.
"I always like to find a different way of seeing a celebrity," he said, referring to the stalker narrative. "Selena's head was in the same place."
This is Keshishian's first music video since 2002, and he seems to be open to collaborating with Gomez again.
"You're working with somebody who knows how to perform to camera and for camera," he told EW. "She's so good at it."