Selena Gomez says she isn't dating Niall Horan, all evidence to the contrary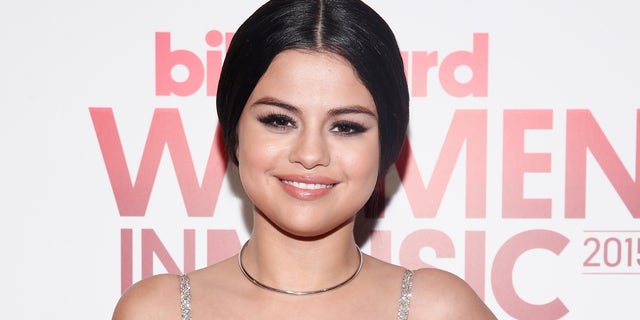 Selena Gomez claims she and Niall Horan are just good friends.
The singer caught up with ET Online over the weekend and attempted to set the record straight on the growing rumors that she is dating the One Direction singer.
"Oh, my God! No," Gomez said. "I love him, I always have. He's amazing."
Despite her denial, Gomez and Horan continue to be spotted together. According to E! News, the former Disney Channel beauty was spotted backstage at the X-Factor U.K. finale over the weekend.
Wearing a green jacket with a tank-top underneath, fans snapped photos of Gomez mingling with fans and Horan's friends backstage.
This follows rumors that Gomez and Horan have been dating since they were spotted together – and definitely kissing – at Jenna Dewan-Tatum's 35th birthday two weeks ago.
"They tried their best to keep to themselves in their private booth behind the DJ table in the main room, but that was not happening," a source told ET Online.
A few days later, they went on a night out at Santa Monica Pier.
Gomez's response brings back memories of when her denying that she was dating Justin Bieber back in 2010, telling Ellen DeGeneres, "No. He's like my little brother. That's weird to me."
Gomez and Bieber went on to have one of the most talked about on-off relationships of recent times.
So are Gomez and Horan dating or not? Only time will tell.
Gomez, talking with ET Online at Billboard's 10th Annual Women in Music event in New York City on Friday, also commented on her feisty Instagram response to people questioning whether she lip-synched her performance at the Victoria's Secret Fashion Show last month.
"I just felt like for me, I am in a place where it is my right to say something and defend myself, because I'm always kind, I'm always nice," Gomez said. "Every now and then I deserve to say what I feel."