Selena Gómez and Justin Bieber Seen Getting "Very Cozy" in Private Cabana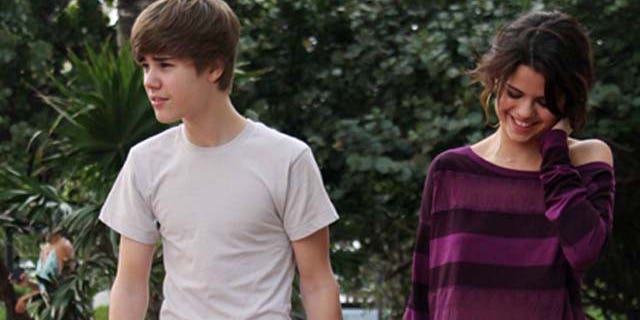 Teen pop stars Selena Gómez and Justin Bieber have been spotted, yet again, reportedly getting "cozy" and "cuddly."
Gossip blogger Perez Hilton reports how a source saw the two over the weekend "getting VERY cozy together" at the London hotel in West Hollywood, Calif.
"Was just on top of the London in weho and saw BIEBER getting it on w/ GOMEZ in a cabana," the source told celebrity blogger. "Super cuddly. Followed by zipping up the cabana for "privacy."
Gómez and Bieber were both wearing black outfits, the source reported. But this was not what caught the Peeping Tom's attention the most.
"[They are] both so little!" the source said.
Follow us on twitter.com/foxnewslatino
Like us at facebook.com/foxnewslatino