Scott Baio won't be charged in Nicole Eggert sexual assault case: report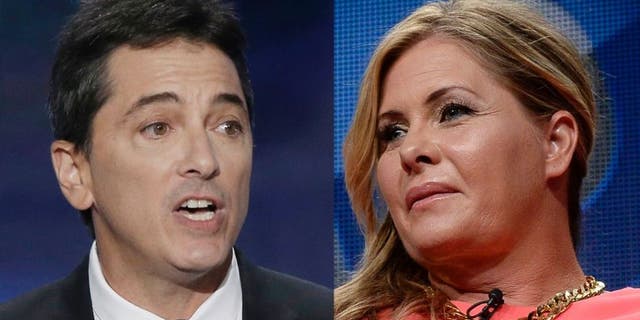 NEWYou can now listen to Fox News articles!
Scott Baio will not be charged with allegedly sexually assaulting his "Charles in Charge" co-star Nicole Eggert, according to TMZ.
Baio, 57, told Fox News he is "grateful to both LAPD and the District Attorney's office for their thoughtful investigation."
"Nicole Eggert will be held accountable for her untrue and defamatory claims attacking Scott Baio and his family," a rep for the star told us.
But the gossip site reported that the Los Angeles County Deputy D.A. found Eggert's accusations "credible" and believed the case was "potentially prosecutable" but opted not to move forward with charges due to the statute of limitations.
The L.A.'s County prosecutors office did not immediately return Fox News' request for comment. But Baio's rep told us they hope the D.A.'s office "specifically refutes" TMZ's report that the prosecutors felt Eggert's claims were "credible."
Eggert, 47, told TMZ she "always knew this case was beyond statutes of limitations and unfortunately the DA would not be able to prosecute Scott Baio."
"However I also knew the importance of laying the groundwork for any future victims of Baio's that may come forward and to warn parents who might unknowingly allow their children to be alone with this molester," she said. "I could no longer keep up the lie he conditioned me into and felt it a mother's responsibility to put the truth out there."
Eggert filed a police report in February claiming she was sexually abused by Baio from the time she was 14 to the age of 17. Baio said he had consensual sex with her once, but only after she had turned 18, the legal age of consent.
Their "Charles in Charge" co-star Alexander Polinsky publicly supported Eggert's claims. He said the set of the series was a "toxic environment" and claimed he suffered physical assault and mental abuse from Baio.