Sarah Silverman booed at DNC for telling Bernie Sanders supporters they're 'ridiculous'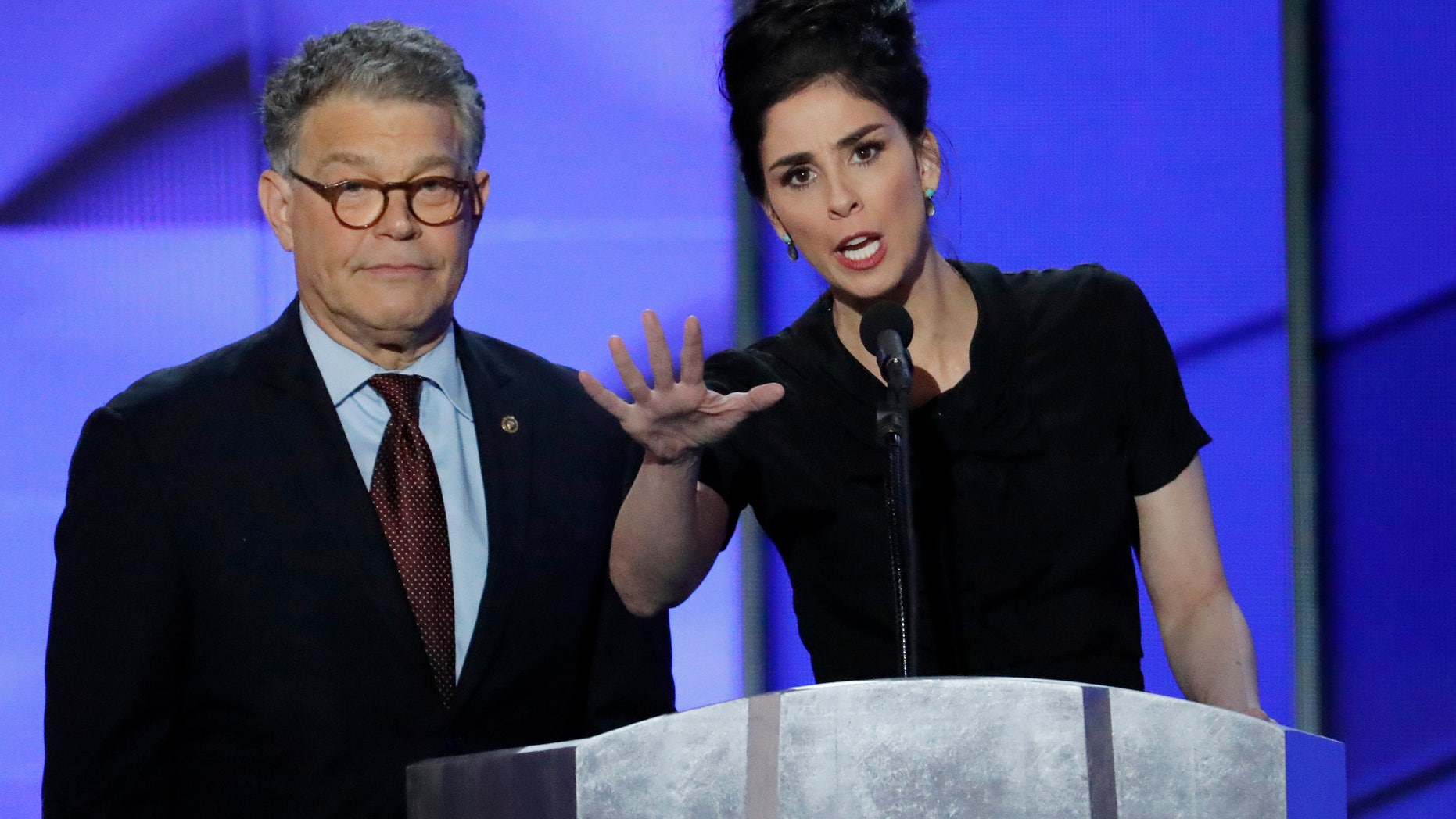 Comedian Sarah Silverman didn't mince words in her message to die-hard Bernie Sanders supporters at the Democratic convention: "Can I just say to the Bernie or bust people, you're being ridiculous."
Sanders supporters immediately started booing the comedian and broke into chants of "Bernie, Bernie."
As the crowd roared in applause, Minnesota Sen. Al Franken — standing next to Silverman — joked, "Listen to what you did."
Franken noted that because he was a Clinton backer and Silverman was with Sanders, they were forming a bridge.
"We're like a bridge over troubled water," he said, and they went on to introduce singer Paul Simon.
Silverman was one of a number of prominent entertainers who backed Sanders in the Democratic primary against Hillary Clinton. But she told the crowd in Philadelphia — and a national television audience — that she plans to vote for Clinton.
The Associated Press contributed to this report.