Sandra Bullock Makes Surprise TV Appearance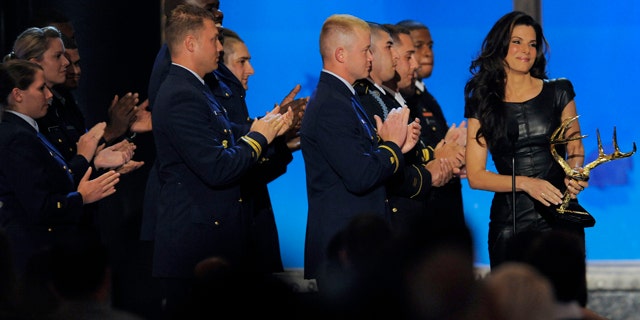 CULVER CITY, California -- Spike TV says Sandra Bullock has made a surprise appearance at its "Guys Choice" event in Culver City.
The U.S. cable TV channel says Bullock received a standing ovation from the audience Saturday night at Sony Pictures Studios when she accepted the "Troops Choice" Award for Entertainer of The Year, from presenter Robert Downey Jr. The award was voted on by members of the military.
The 45-year-old actress has kept a low profile since her public split from husband Jesse James after she won the Best Actress Oscar for her role in "The Blind Side" earlier this year.
Bullock is also set to appear Sunday at the MTV Movie Awards where she is to receive the Generation Award.
Spike's "Guys Choice" will air on June 20.