San Diego Latino Film Festival Honors Latinos in TV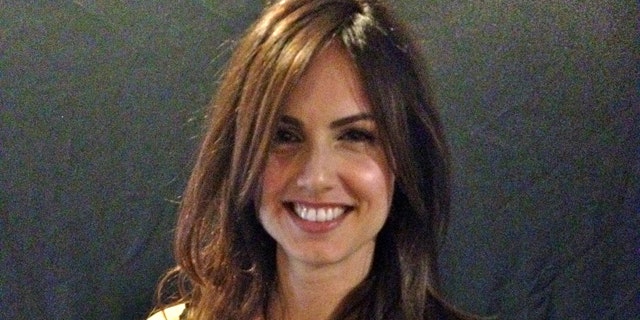 The history of Latinos on TV most memorably stretches back to the 1950's with Desi Arnez and "I Love Lucy."
Since then, there've been such greats as Freddie Prinz, George Lopez, Wilmer Valderrama, America Ferrera, and most recently the smoking hot Sofía Vergara in "Modern Family" and Naya Rivera in "Glee."
For the last five years, the San Diego Latino Film Festival has honored the work of the talented TV actors who, like most actors, move seamlessly through the mediums of TV to film, to sometimes theater—in the case of one-man-show super-star John Leguizamo.
This year the lineup was as stellar.
Winter Music Conference Hits Miami Full Force
The great film actress Carmen Salinas was in attendance on Saturday to promote her film "Algien Ha Visto Lupita"—the story of a young woman named Lupita (played by Mexican pop princess Dulce Maria,) flees to America after her family decides she belongs in a mental institution.
The comedy features Salinas and Cristián de la Fuente. Salinas is best known in the U.S. for her role in the film with Oscar-winner Denzel Washington titled "Man on Fire."
Veteran TV actor Michael DeLorenzo kicked of the festival talking with press and promoting the film he's currently writing, directing, and producing titled "High From Miami."
Most known for his work on the television series "New York Undercover" and before that "Fame," DeLorenzo is an accomplished musician with several CDs, a classically trained ballet dancer, and has played supporting roles in films like "A Few Good Men."
When DeLorenzo talks about Latinos on TV it's with some trepidation about how far the group has come and how much further they have to go.
"We have universal stories that haven't been told. We can't keep telling the same old stories. We're not unified," said DeLorenzo. "We have our own cultures, we're so diverse, but we divide and conquer ourselves. Look at African Americans—they're unified. They support their athletes and entertainers."
"We need to find work that connects us," he added. "We need to be the ones behind the cameras to really get our authentic stories out there."
Paying a visit to the festival to premier a trailer for the film she recently finished titled, "Gun Hill Road," starring Esai Morales, and transgender actress Harmony Santana, actress Judy Reyes is best known for her role on Scrubs.
Gun Hill Road: Esai Morales, Rashaad Ernesto Green Take on Stereotypes, Love and Family
Reyes spoke at the festival of similar issues regarding Latinos and their, sometimes stero typical roles on TV.
Reyes is currently in rehearsal for an ABC pilot called "Devious Minds," written by Mark Cherry, creator of the TV show "Desperate Housewives."
The new comedic sitcom revolves around the lives of four Latina housekeepers living in Beverly Hills.
"The reaction around the show and its concept has been tangible," Reyes said. "Based on a popular Telenovela--it's campy and humorous. But the reality is, you'd be hard pressed to find a household in Beverly Hills not being run by a Latina; often the homeowners don't even know these women's last names."
"My mother was a domestic," she went on. "I grew up in the Bronx and my family is from the Dominican Republic. The Latino community will have its eyes on this project—if it gets picked up. We haven't even started filming the pilot yet."
Reyes said she is "prepared to face our critics" because she is "the biggest critic of all."
"What's great is that myself and the other actresses are there to help the writers define these characters," Reyes added.
Beautiful Spanish actress Claudia Bassols is currently starring as Rob Schneider's love interest on the TV show "Rob" with Cheech Marin and Diana Maria-Reva.
Judy Reyes Talks Gun Hill Road & Zoe Saldaña
TV critic for the Sexy Beast called Rob "TV's Worst New Show," The Denver Post said it was "genuinely offensive," and the New York Times said, "The entire show is predicated on cheap ethnic humor."
Despite the critics, the show appears to be a genuine hit. With over 11.5 million viewers, actresses like Bassols are probably going to be working on "Rob" for many seasons to come.
"It's huge to be on primetime with a predominantly Latino cast," Bassols said. "I'm so grateful the show is doing so well. We'll know at the end of the month if we'll continue onto another season."
Bassols just finished filming the thriller "One in the Chamber" as the love interest of Oscar-winning actor Cuba Gooding Jr. The film is set to release in the fall.
One actor who isn't worried about his role on TV is the ultra famous Telenovela star Rafael Amaya who currently stars in "La Reina Del Sur" on Mun2.
Esai Morales: "Gun Hill Road" Gives Men Room to "Accept Their Children Who Are Different"
Amaya says "soaps are an industry" because "they're like a machine."
"I shoot on average 20 scenes a day, and work 15 hour days for six to eight days per week.," sai Amaya.
"I'm not ashamed of what I do. I'm in several films. I'm not locked into a contract," he continued. "I broke out of my Telenovela box with various roles in films and I believe in taking risks this way."
Amaya recently finished filming "Meddling Mom" with screen star legend Sonia Braga, and "Ugly Betty" actor Tony Plana—set to be released on Mother's Day 2013.
The festival says it will continue to support and bring in TV actors in, as they are the talent audiences know and love. With so many shows awaiting word to find out whether they live or die in the coming weeks, it looks as if Latino actors may very soon represent on TV the same 16% they represent in the U.S. population.
Rebekah Sager is a writer in San Diego, Calif. You can reach her via Twitter @ShoplocalSD
Follow us on twitter.com/foxnewslatino
Like us at facebook.com/foxnewslatino