'San Andreas' delivers powerful punch at the box office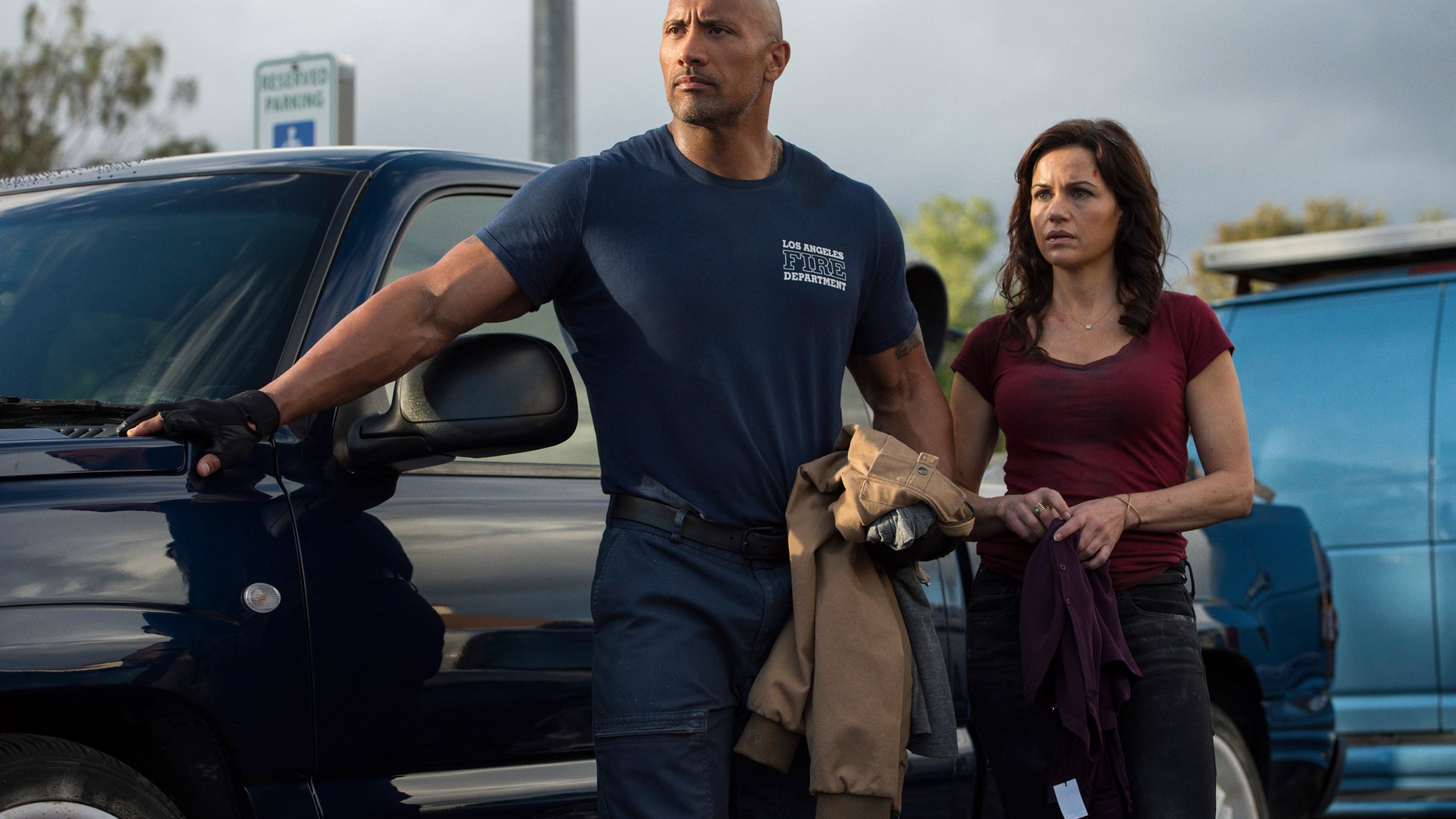 Dwayne Johnson's "San Andreas" has delivered a dominating $53.2 million opening weekend at 3,777 U.S. locations, soaring past recent forecasts of a $40 million launch for Warner Bros.' 3D disaster pic.
"San Andreas" took in about five times as much as the opening of Sony's romantic-comedy "Aloha," which arrived amid extensive negative buzz  — despite the star power of Bradley Cooper, Emma Stone and Rachel McAdams.
"San Andreas" underlines Johnson's drawing power in the wake of being a key component of Universal's "Furious 7″ and its $1.5 billion worldwide gross. He's been front and center in the promotion for "San Andreas" as a heroic helicopter pilot seeking to rescue his daughter, played by Alexandra Daddario, amid the rubble of a mega-quake.
"Johnson is clearly one of then most bankable stars working today," said Paul Dergarabedian, senior media analyst at Rentrak.
Village Roadshow Pictures co-financed and co-produced "San Andreas" with Warners for $110 million, with most of the film lensing in Australia to take advantage of government incentives.