'Sammi Sweetheart' Giancola avoided 'Jersey Shore: Family Vacation' fearing ex Ronnie would want to get back together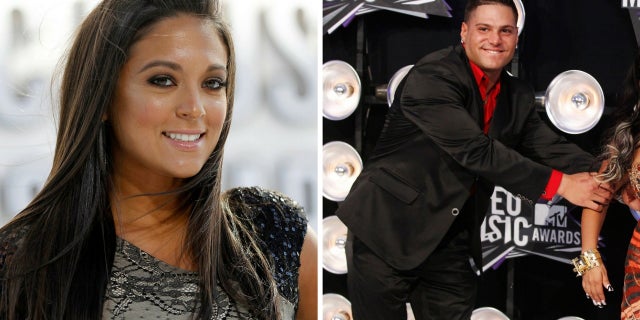 "Jersey Shore: Family Vacation" star Deena Cortese revealed "Sammi Sweetheart" Giancola declined to appear on the reality show because she was afraid her ex-boyfriend Ronnie Ortiz-Magro would try to get back together with her.
Cortese revealed why Giancola decided not to be part of the show during Thursday night's episode of the MTV reality series. Cortese said she is still close friends with Giancola and the two keep in touch.
"Ron needs to stop talking about Sam and move the f--- on," Cortese said in the confessional room. "Sam told me that he used to call her on blocked numbers, and used to like, be really weird. She was afraid she was gonna get in the house and he would get drunk and spiral and try and get back with her or something."
'JERSEY SHORE' STAR RONNIE ORTIZ-MAGRO REVEALS NEWBORN DAUGHTER'S NAME, SAYS IT STARTED AS A JOKE
The topic came up after Ortiz-Magro and co-star Vinny Guadagnino discussed what would happen if Giancola had decided to appear on the show.
"I have a kid on the way, you think I give a f--- what she does?" Ortiz-Magro responded.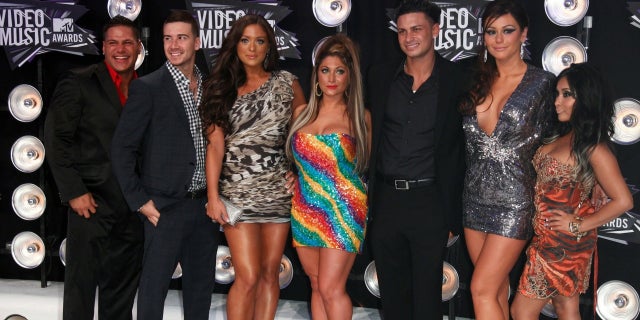 Later on in the episode, Ortiz-Magro was seen bringing home a woman from the nightclub and telling her she was "beautiful" and "could get me into a lot of trouble."
Ortiz-Magro recently welcomed his first child with girlfriend Jen Harley on April 3. He said he did not cheat on his girlfriend while on the show, Us Weekly reported.
'JERSEY SHORE' FANS FIND MISTAKE IN MTV REBOOT'S SEASON PREMIERE, DEMAND ANSWERS
"So you get put in that house and you get put in certain predicaments where, you know, we're 10 years in, so you have to do what you have to do to make sure that you get back on TV," Ortiz-Magro told Us Weekly last month. "It's like, do you want to see people go home and go to sleep? Or do you want to see people go home and do what they have to do? And that's the point that you get to — you'll see at the end, I don't do what you think I do … You put yourself in a position, but it's how you come out of that position is what matters, and I come out on top, but I did what I had to do."
"Jersey Shore: Family Vacation" airs on Thursday on MTV.