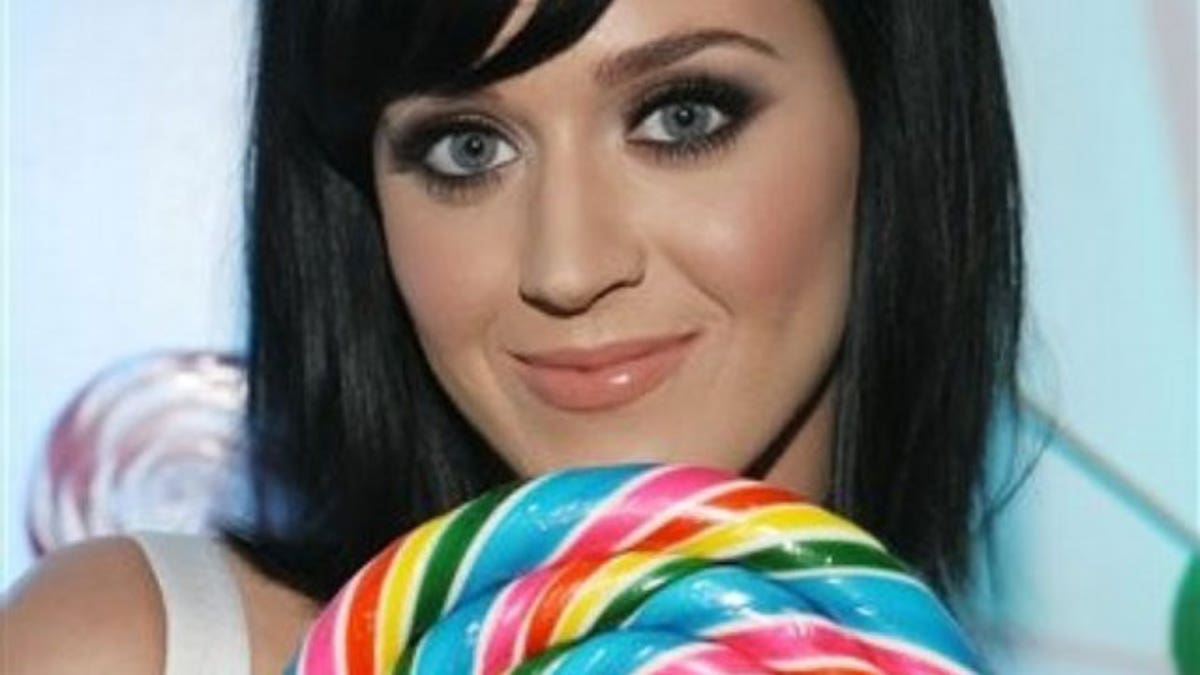 LOS ANGELES – Katy Perry may be a big star these days, but it seems a combination of fame and dating British bad boy Russell Brand may have depleted her of basic manners … or perhaps just a sugar OD was to blame for the behavior.
Perry celebrated her 25th birthday with an all-white Willy Wonka-themed bash over the weekend, complete with candies and chocolates of every flavor, colorful cocktails provided by 42 Below vodka including "The Golden Ticket" and the "Everlasting Gobstopper" and gift bags with kids toothbrushes and toothpaste and a note that read "don't blame me if your teeth fall out!"
But the real entertainment came after the cutting of the four-tier cake when the birthday girl decided to celebrate her coming-of-age with a cake fight, which apparently spiraled out of control.
"Cake was literally EVERYWHERE, all over the walls and floor. People were going crazy and falling all over the place," an insider told Tarts. "The Fire Marshall came because it was such a hazard and made everyone leave so the mess could be cleaned."
Mind you - this wasn't Miss Perry's house to trash; it was a private venue on West Hollywood's Sunset Strip. Surprisingly even her new, notoriously naughty beau Russell Brand didn't enter into the silliness -- after hanging out with Katy's parents and laying low, he quietly moved upstairs after the cake started flying.
When her guests were ordered out of the room, the songstress quickly responded by getting on the mic and declaring that "the party is still going until 1:30 a.m., so people better not leave because they're all gonna kick off their shoes and hit the dance floor." After almost an hour of mopping and scrubbing, partygoers returned for a last little hoorah or moved on to continue the festivities in another room.
But before all the drama, the two lasses that stole the dancing spotlight were country crooners Taylor Swift and Julianne Hough who danced together all night and even became each other's "umbrella" when the DJ played Rihanna's hit song. Cute.