Ryan Reynolds tells Paddington Bear to 'watch your f---g back' over People's Choice Awards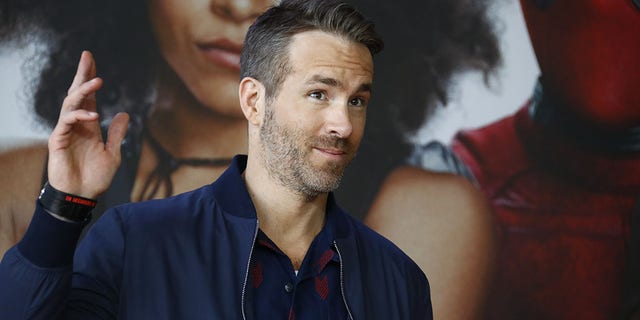 Ryan Reynolds has issued a foul-mouthed "warning" to Paddington Bear.
Reynolds, 41, took to Twitter this week to express his gratitute regarding the 2018 People's Choice Awards nominations.
"Hope you vote for Deadpool 2 and feel free to write us in for best Family Film," the actor – who got nods for Male Movie Star of 2018 and Action Movie Star of 2018 for his work in the superhero flick –said in part.
But he wasn't done there.
"Because watch your f---g back, Paddington," he quipped, in a message that garnered more than 11,300 retweets and 105,700 likes as of Thursday night.
ANNA KENDRICK TEASES RYAN REYNOLDS DURING TEEN CHOICE AWARDS ACCEPTANCE SPEECH: 'STAY IN YOUR LANE'
Paddington later offered his own "grizzly" reply to the A-lister.
"#hardstare," the bear wrote Thursday. This tweet has racked up more than 400 retweets and 2,200 likes already.
Reynolds has yet to publicly reply to Paddington's message.
"Deadpool 2," which counted Reynolds as one of the screenwriters, could come home with other awards as it has been nominated for Action Movie of 2018 and Movie of 2018, too.
BLAKE LIVELY, ANNA KENDRICK TROLL RYAN REYNOLDS WITH FAUX AFFAIR: 'WOULD IT REALLY COUNT AS CHEATING?'
Reynolds himself could also get another prize — he's just one of the stars included in this year's crop of Social Celebrity of 2018 nominees.
Fans will find out the winners when the People's Choice Awards air at 9 p.m. on E! Nov. 11.