Russia says nyet to 'House of Cards' filming in the UN, report says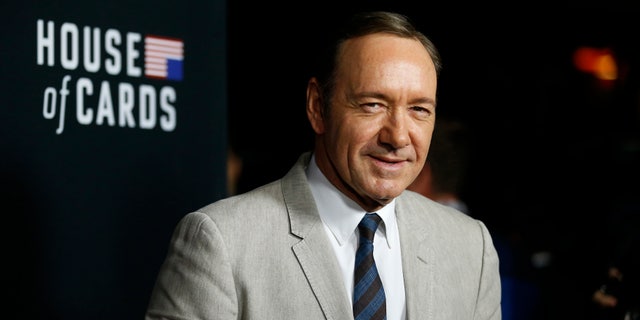 It seems like Vladimir Putin isn't a fan of Frank Underwood.
The Russian government has said nyet to a request from the producers of "House of Cards" to film two episodes at the U.N. Security Council.
Confidential emails obtained by Foreign Policy showed an exchange between a Russian diplomat and his Security Council colleagues, explaining that Russia reportedly wanted to keep the security chamber available in case a crisis should arise.
"Upon thorough reflection, we are objecting to the proposed filming in the Security Council," Russian diplomat Mikael Agasandyan wrote in an email to council members, Foreign Policy reported. "We are of [the] opinion that the Security Council premises should be available at any time and on short notice. Besides that, we consistently insist that the Security Council premises are not an appropriate place for filming, staging, etc."
According to Politico, U.N. Secretary-General Ban Ki-moon had recommended that the 15-nation Security Council allow the Netflix show to film during off-hours to raise public awareness about the institution. The filming had been planned for mid-August, when most of the top ambassadors are away on vacation.
China also expressed reservations about filming in the Security Council, but was open to it if the council's members were granted script approval.
This isn't the first time a show's request to film in the building has been denied. Legendary director Alfred Hitchcock had attempted to film a murder scene for "North by Northwest" in the U.N's North Delegate Lounge but was refused.