'Roseanne' star Alicia Goranson 'devastated' over show's cancellation, decries hate speech and racism
NEWYou can now listen to Fox News articles!
Alicia Goranson, who played Roseanne Barr's daughter Becky in the recently canceled ABC sitcom "Roseanne," was in disbelief after the network decided to axe the show over the star's racist comments on Twitter.
Goranson said she was "devastated by the cancellation," according to Deadline.
"Devastated by the cancellation of @RoseanneOnABC," she tweeted on her private account. "But more devastating are the effects of hate speech and racism on individuals and society. Thank you for your support. And, in the spirit of our amazing crew, spread love not hate!"
ABC pulled the plug on the show Tuesday following Barr's racist tweet likening former Obama adviser Valerie Jarrett to a cross between the Muslim Brotherhood and a "Planet of the Apes" character.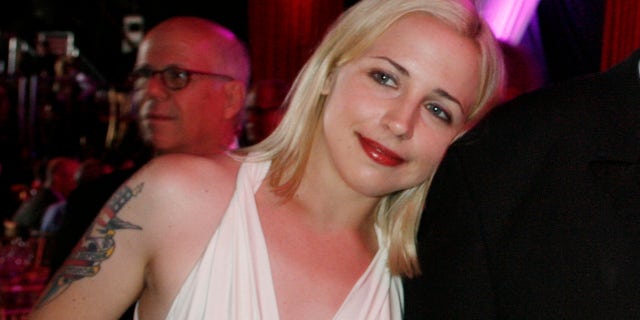 ROSEANNE BARR SAYS SHE MAY FIGHT ABC FIRING, RETWEETS CLAIM MICHELLE OBAMA WAS BEHIND OUSTER
Barr continued tweeting Wednesday, at one point saying the offensive tweet was composed at 2 a.m. after she took the insomnia drug Ambien.
Late Wednesday, Barr tweeted: "I just wish ABC had not thrown two of the greatest actors in the world out with me ‒ Laurie [Metcalf] and John [Goodman]. I'm so sick over this ‒ they will never have better character actors on their network."
Barr admitted that what she said was indefensible, but then retweeted several statements others made supporting her.
JOHN GOODMAN GIVES FIRST REACTION TO 'ROSEANNE' CANCELLATION
She apologized to those who had lost their jobs because of her action, including Goodman, but also condemned cast members who threw her under the bus, in her words.
"I'm not a racist, I never was & I never will be," she wrote Wednesday. "One stupid joke in a lifetime of fighting 4 civil rights 4 all minorities, against networks, studios, at the expense of my nervous system/family/wealth will NEVER be taken from me."
Fox News' Frank Miles and the Associated Press contributed to this report.