'Roseanne' revival upsets some fans with 9-year-old boy character that dresses like a girl
One of the stars of the upcoming "Roseanne" revival has revealed details about a much-buzzed about a 9-year-old boy character who prefers to dress in girl's clothing. But her statements about the gender-non-conforming kid have done little to calm critics of the character.
Sara Gilbert, who plays Darlene on the show, is returning for the much-hyped revival as a mom to a 9-year-old named Mark. She opened up the Entertainment Weekly to speak about Mark, clarifying that the character is not transgender.
"That's something that got out in the press that's not true. He's not a transgender character. He's a little boy," she said. "He's based on a few kids in my life that are boys who dress in more traditionally feminine clothing. He's too young to be gay and he doesn't identify as transgender, but he just likes wearing that kind of clothing and that's where he is at this point in his life."
Roseanne Barr defends Trump, says sitcom will tackle politics
When the news of Mark's character first broke, it caused some backlash and Gilbert's recent statements have led to similar reactions from fans.
Many commented that the character doesn't belong in a show that they feel has always showcased an average middle-class American family.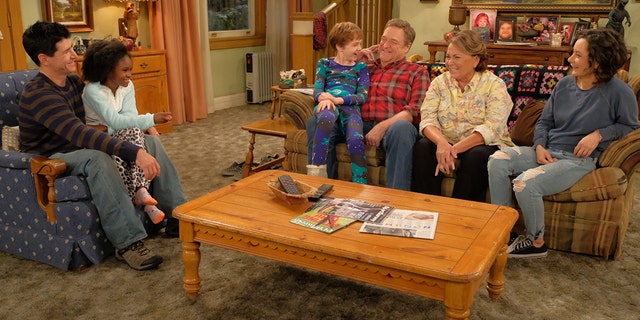 Following Gilbert's recent interview, fans jumped on social media to react. While "Roseanne" dealt with issues of homosexuality, mental illness addiction and much more during its original run, fans took to Twitter to express their outrage at what they see as a ratings grab.
"So, are they politicizing this, or is it just because?" one user wrote.
"Hollywood never lets us down," another commented.
"I know kids like that and it seemed like a great character"
"How very conservative family values of them," someone quipped.
Others, seemed more concerned about the idea of bringing the sexual orientation or identity debate to a child, going as far as to refer to it as abuse.
"This absolutely unacceptable. I won't watch it," one user noted on Twitter. "On the top of it, it's child abuse. Leave the children alone!!"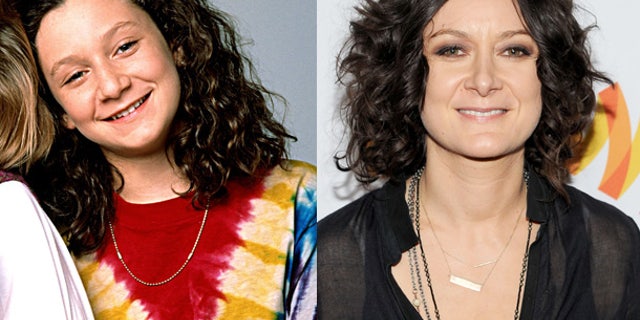 The recent backlash is far from the first time fans have reacted harshly to the casting news. In early October, a group known as One Million Moms, dedicated to activism with regards to family-friendly media, expressed its concern with the character that, at the time, was believed to be transgender.
"Placing gender fluid and non-binary characters in mainstream television shows are the next step in normalizing a culture that dissociates a person's biological gender from their 'gender identity,'" the organization said in a statement posted to its website at the time.
The post came along with a petition to boycott the show.
The "Roseanne" revival premieres on March 27, where Gilbert promised one of the episodes will address Mark's clothes directly.
Gilbert insisted Mark's clothing choices are representative of the world today.
"This is a show that's always been able to represent the world and talk about it without being so issue-heavy. We can do it through the dynamics of the family. I know kids like that and it seemed like a great character," she said.