Roseanne Barr quits Twitter after offending with statements about former Obama aide Valerie Jarrett, Chelsea Clinton
NEWYou can now listen to Fox News articles!
Roseanne Barr went into emergency damage-control mode after sending out a politically charged tweet linking Chelsea Clinton to liberal donor George Soros and a racially charged tweet saying former Obama aide Valerie Jarrett, who is African-American and born in Iran, is like the "muslim brotherhood & planet of the apes had a baby."
The latter led to an almost immediate mea culpa, and a vow to never tweet again.
"I apologize to Valerie Jarrett and to all Americans. I am truly sorry for making a bad joke about her politics and her looks. I should have known better. Forgive me — my joke was in bad taste," she tweeted, after writing she was quitting Twitter.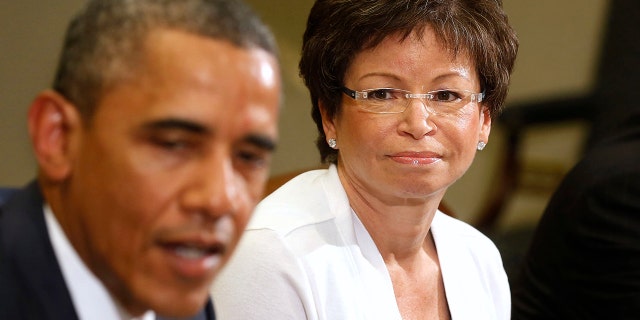 Her account was deactivated for a period of time, before reappearing with an old tweet with a glowing New York Times review of her highly-rated "Roseanne" reboot pinned to the top of her Twitter feed.
But if some have their way, her show could be in trouble, as many are calling on ABC to drop it in lieu of her Jarrett jab. Consulting producer Wanda Sykes has already tweeted that she will not be returning to the show.
Come on @ABCNetwork do the right thing, cancel her show

— Beth (@BethB1213) May 29, 2018
Time to #BoycottRosenne. Who wants to support a racist? Where is @ABC? Barr should spend all her time chasing conspiracies. That seems to be something she is good at. Have you no shame?

— The Tweetwit (@TheTweetwit) May 29, 2018
Fox News' calls for comment to Barr and ABC were not immediately returned.
Barr also apologized earlier on Tuesday for sending out a tweet that suggested former first daughter Chelsea Clinton is married to liberal donor George Soros' nephew.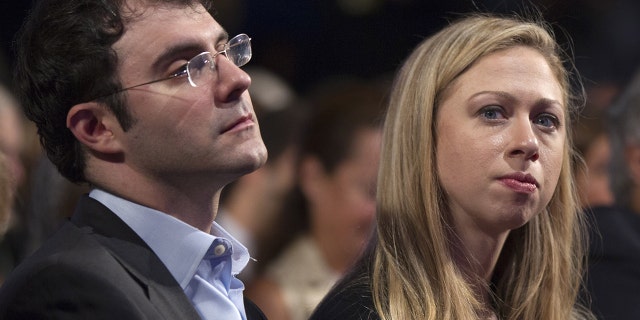 "Chelsea Soros Clinton," the "Roseanne" star tweeted late Monday night, alluding to a theory that TV personality Scott Baio wrote about in October 2016.
Clinton is actually married to Marc Mezvinsky, who is not related to Soros.
Clinton replied to the conservative comedian with an explanation of her actual middle name.
"Good morning Roseanne — my given middle name is Victoria. I imagine George Soros's nephews are lovely people. I'm just not married to one," she wrote Tuesday morning, adding that she is "grateful for the important work" Soros' organization, Open Society, "does in the world. Have a great day!"
Barr replied to Clinton saying she was "sorry" for her mistake.
But she then quickly followed up by sharing an article about Clinton's husband whom Barr called the "son of a corrupt senator."
Barr also sent out a series of tweets on Tuesday morning against the billionaire donor, accusing Soros of trying to "overthrow of us constitutional republic."
"soros' goal; the overthrow of us constitutional republic by buying/backing candidates 4 local district attorney races who will ignore US law & favor 'feelings' instead-and call everyone who is alarmed by that 'racist'," Barr tweeted.
In another tweet, she accused Soros of being a "nazi who turned in his fellow Jews 2 be murdered in German concentration camps & stole their wealth."
On Sunday, the 65-year-old also spoke out against Michelle and Barack Obama's recent Netflix deal to create original content for the streaming service.
"I don't think any President should go from WH to producing big media 4 public consumption. It's an unholy alliance. Leave show biz 2 professionals-altho i do think going from show biz 2 WH is Ok-I might do it one day, then retire from both," she tweeted.