Ronda Rousey sets difficult actor straight on 'Battle of the Network Stars'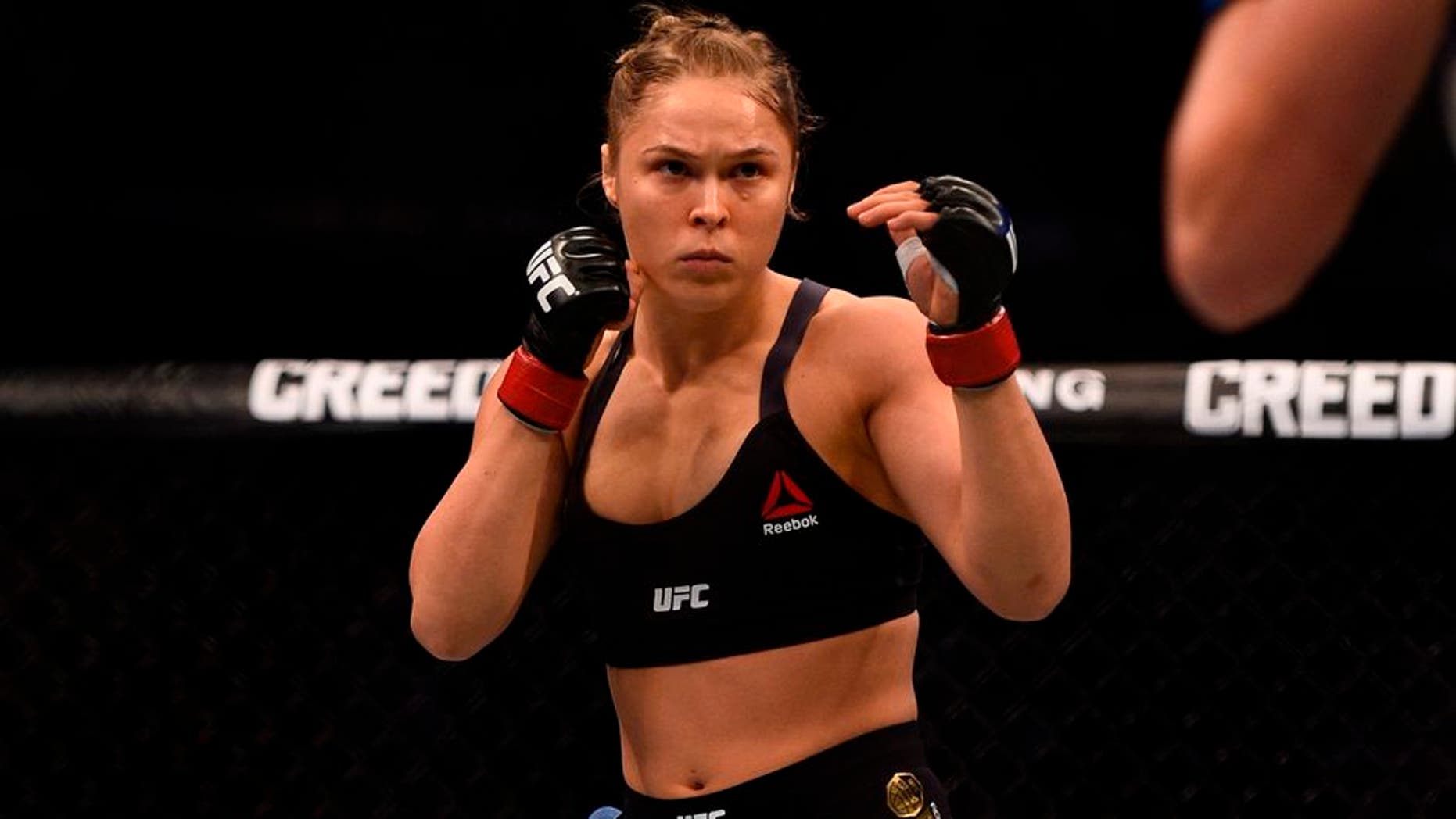 Ronda Rousey does not have time for high maintenance behavior. Especially when there's a competition to be won and pride on the line.
The actress flexed her muscle in the recent episode of ABC's "Battle of the Network Stars" when one of the members of her team didn't want to don the team uniform. When Thursday's episode pit soap opera stars up against various stars from the network's past and present, Jason Hervey was adamant about not putting on his team's colors.
RONDA ROUSEY ENGAGED TO FIGHTER TRAVIS BROWNE
Fans may remember Hervey best as the obnoxious older brother on TV's "The Wonder Years," which finished its run in 1993. At the top of the episode, he was seen arguing with producers who were asking him to ditch his black t-shirt in favor of the red one that everyone else on his team wore. They were even willing to compromise and asked if he wouldn't mind wearing the red team shirt over his black shirt.
"Not really, but I guess I will if I have to, but I really don't want to at all," he said. "This is a Calvin Klein t-shirt, it just looks good."
This wasn't going to fly with his team captain. The MMA star made no bones about the fact that she wasn't going to be tolerating a lack of team spirit.
"I might have to put Jason in a headlock for wearing a black shirt because we're team red," she said. "We might have to have a conversation about this, until then he's my dark horse."
After a couple events in the black shirt, Rousey approached her teammate to ask about his attire. Yahoo TV, which posted a clip of the incident, notes he struggled to come up with a better reason for his decision to not sport his teams color. This prompted a hard stare from Rousey which clearly chilled the actor to the bone.
"You know what, based on that, you got my head right," he said. "I'm going to go find my red shirt. That's what I needed, good stuff."
With almost no words, Rousey fixed the issue for her team, although it wasn't enough to keep Hervey from modifying his new shirt by cutting off the sleeves and cutting down the collar. Still, each person was in red, and that was enough for the 30-year-old athlete.